Rehearsals for the Opening Ceremony of the Special Olympics
June 20, 2003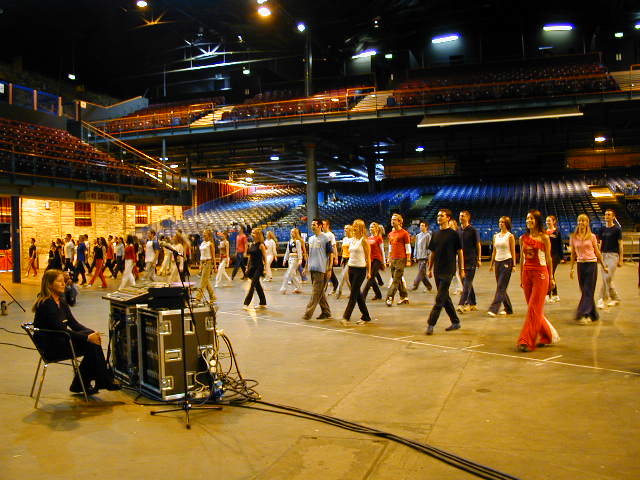 The last day of rehearsals for the Opening Ceremony of the Special Olympics took place on the 20th June, 2003 at the Point Theatre Dublin and later on at Croke Park.
100 dancers led by Breandán de Gallaí and Joanne Doyle, 20 singers including soloist Lynn Hillary, 18 Drummers, a busy production team, journalists and photographers were in attendance as Carol Leavy-Joyce put the cast through their paces.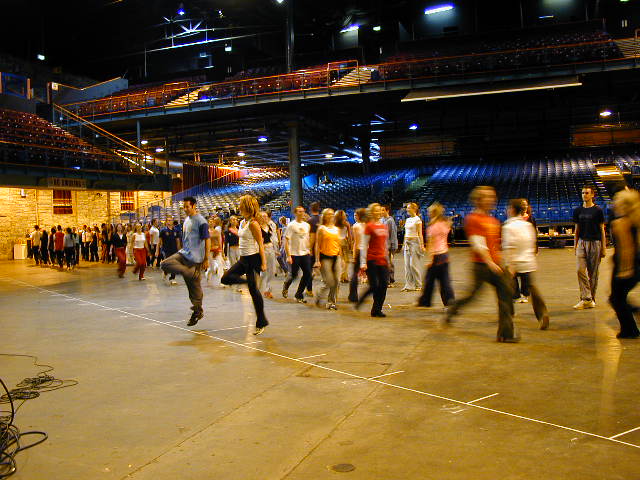 The stage width for the opening ceremony was so long it had to be marked out diagonally on the floor of the Point Depot. The atmosphere was heightened with expectation as the troupe formed into a spectacular long line and danced those familiar, famous steps.
Cameras and digital videos were brandished while the troupe smiled brightly, all the time dancing with fantastic precision and timing. Being back in the venue where the Riverdance journey began almost 10 years ago was emotional for some and there were tears in some eyes.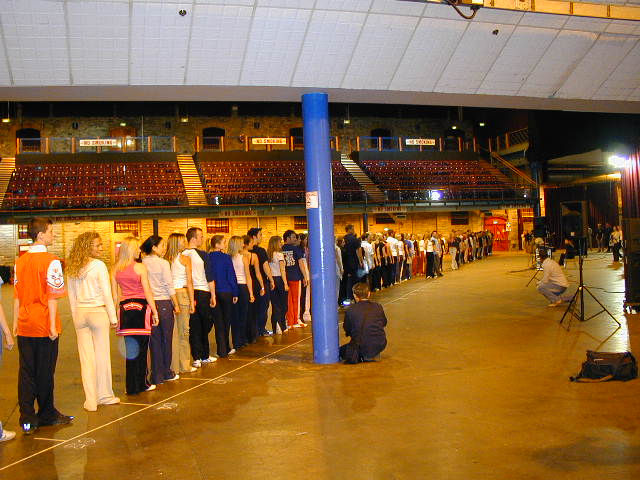 While the dance troupe included a roll call of some of the show's longest serving dancers nobody had forgotten their steps! An amazing 16 original Riverdance performers took part in the Special Olympics opening ceremony. It was a trip down memory lane for them and we caught the moment on camera.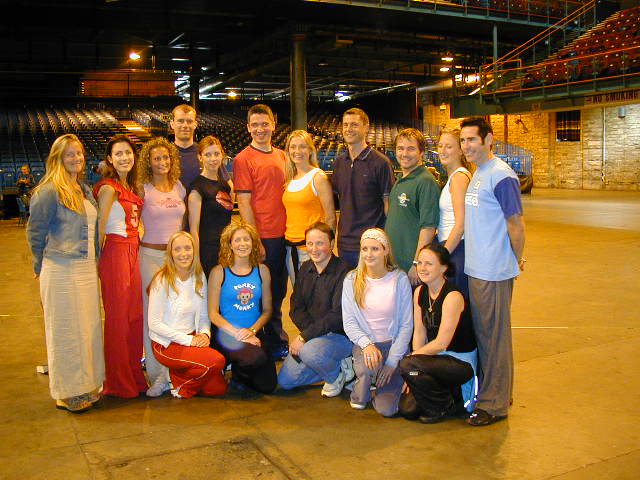 There was particular excitement for the Riverdance production office as one of our own, Linda Nurney had brushed off her hardshoes to take to the stage. To say we were proud was an understatement as Linda moved between production and performance work for this event. Here she is pictured in the navy t-shirt to the right of John Carey.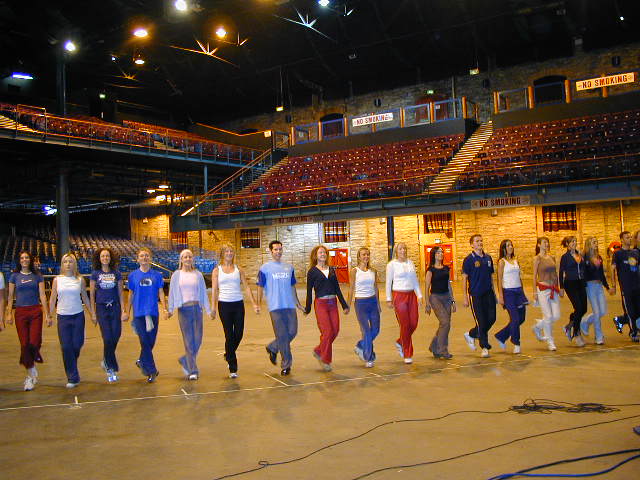 Later on there was a special treat in store as the troupe went to Croke Park and saw U2 rehearse onstage to what must have been the smallest audience they have played to in a long time!
Beijing Workshops with local dancers
<
Special Olympics World Games Opening Ceremony 21st June 2003
>