Riverdance Homecoming 2000 Dublin
July 12, 2000
Riverdance – The Homecoming opened to fantastic reviews at Dublin's Point Theatre on Wednesday 12th July 2000.
It was a show to remember with high-octane performances from all involved. The two previews on the 10th and 11th had been incredible shows; the entire cast and crew were fuelled by the sense that they were back where it all started. They had come full circle in 5 years and the polished refinement of the show knocked everyone out of their seats. The opening night was a Gala Charity event, which raised huge amounts for two charities, Fighting Blindness and FocusPoint Ireland. For all concerned it was a nerve wracking experience dancing in front of a home audience but the exuberant audience put a stop to any worrying. This exclusive brings you photos from the dress rehearsal, opening night performance and post-show events, enjoy!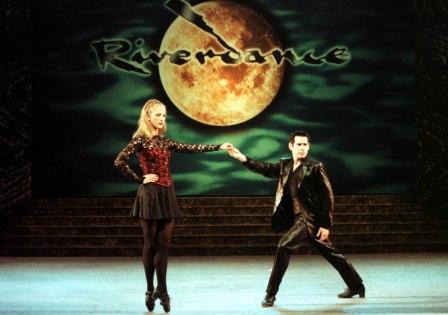 Breandán and Joanne strike a dramatic pose in front of the Riverdance logo. They are both wearing the new Heartland costumes designed by Joan Bergin.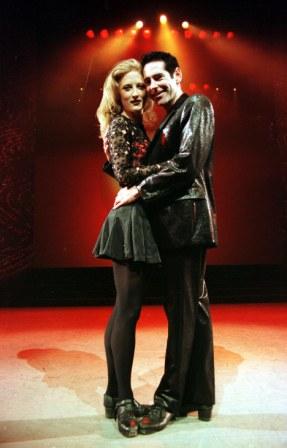 The Liffey principal dancers are the best of friends, their dancing partnership, forged over the last 3 years, is thrilling to see onstage.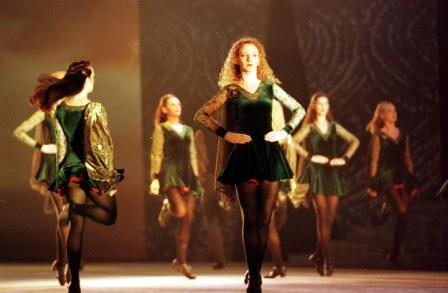 'Lifting our hearts we sing his praise, dance in his healing rays' dancing straight and bright in Reel Around the Sun.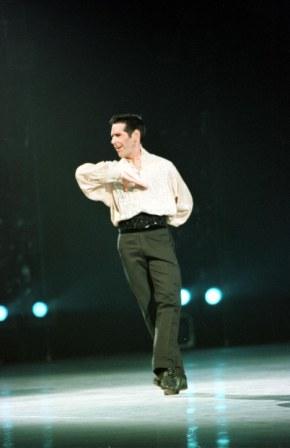 Breandán bursts onto the stage at the Point Theatre in Reel Around the Sun – his opening dance was incredible with skill and charisma in bucket loads.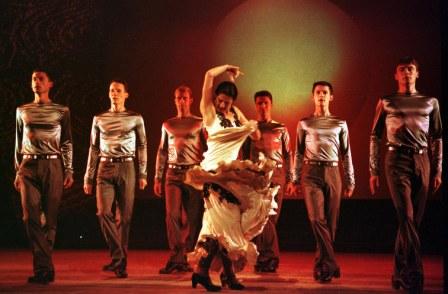 Opposites attract – the strict control of the male troupe is a thrilling counterpoint to Maria Page's fiery flamenco in Firedance.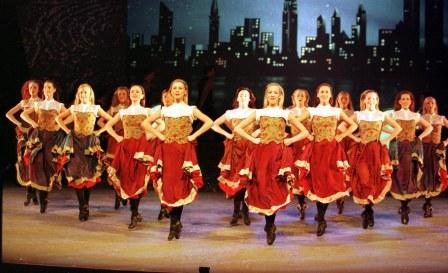 The newest addition to the show, RíRá was a huge hit on the opening night. The female troupe is in full swing with their skirts held high in this homage to Hells Kitchen.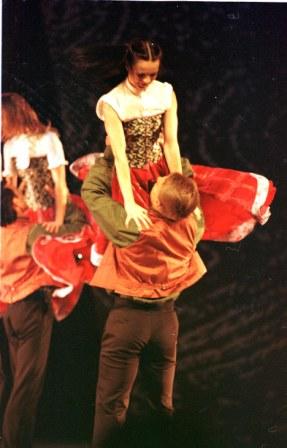 Members of the Moscow Folk Ballet propel Roisin Cahalan and Joanne Doyle into the air in RíRá.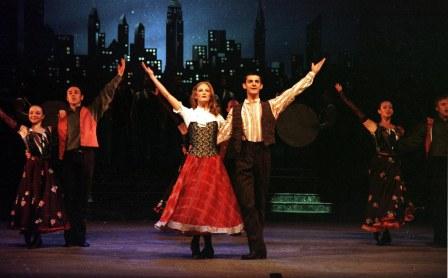 Joanne Doyle, Sean Kelliher and company take their bows at the end of RíRá.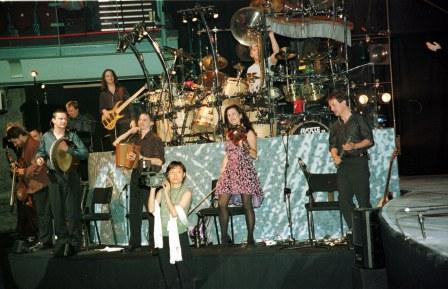 The Riverdance Band take a well deserved bow at the end of the opening night performance.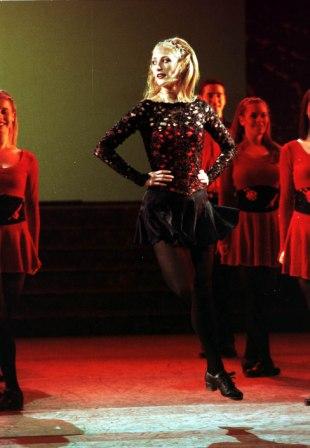 Joanne flies through the air as the troupe draw together behind her in Heartland, the final number of the evening.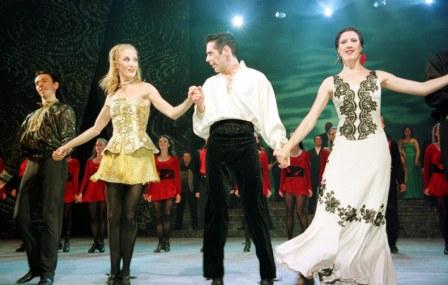 Joanne and Breandán exchange big smiles as the Finale thunders to a close, with the entire theatre standing and cheering, they've a lot to smile about.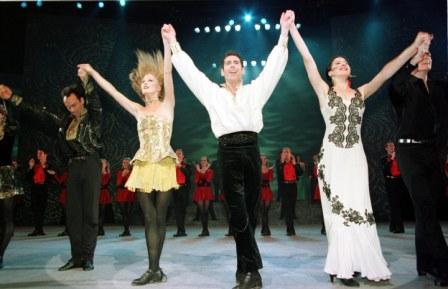 The finale line-up take their bow. Yury Oustiougov, on the far left was in the original 1995 production as were Breandán de Gallaí, Maria Pages.