Returning to INEC Killarney this September
March 23, 2018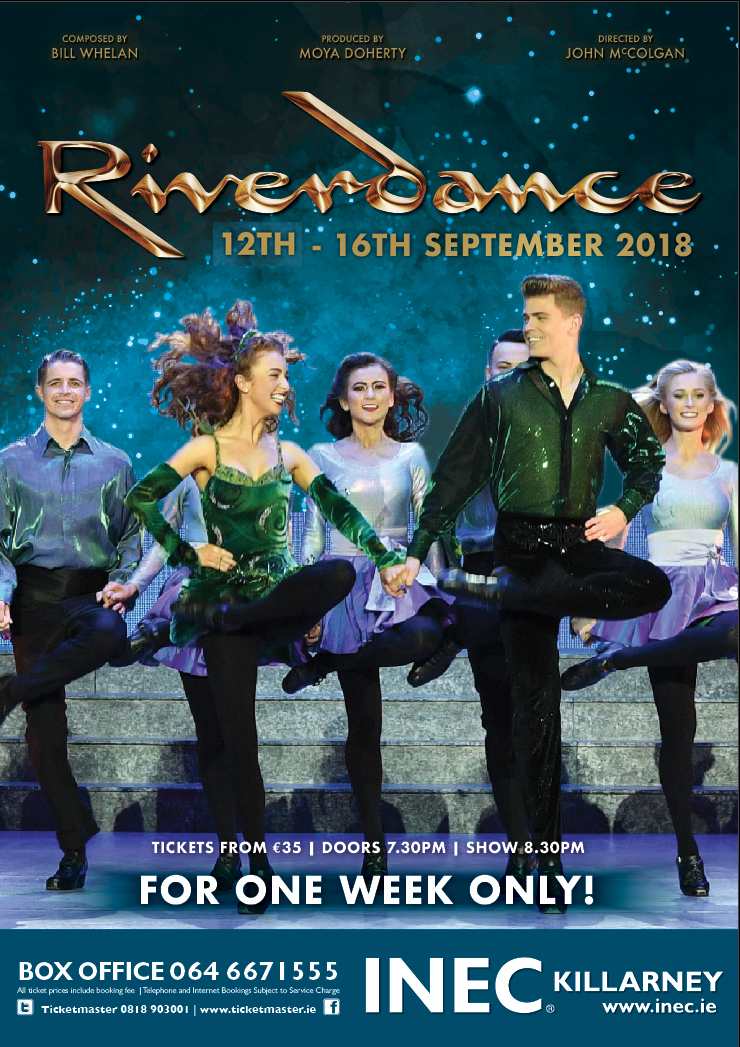 This summer Riverdance will extend the home tour for one week in the scenic town of Killarney, Co. Kerry in the South west of Ireland. Surrounded by incredibly beautiful countryside and the scenic attraction of the Lakes and the National Park, Killarney is a favourite destination for both Irish and international visitors.
Riverdance will perform at the INEC, Gleneagle Hotel from 12th to 16th September, marking an extraordinary 9th run for the show in this venue.
Tickets  are available from the INEC box office on 064 6671555, INEC.ie and Ticketmaster.ie
Killarney is one of our favourite places to play in the world, the combination of stunning local scenery, and wildly enthusiastic audiences from home and abroad, make it hard to match!
Julian Erskine, Riverdance Executive Producer
Bill Whelan talks about the Riverdance Symphonic Suite
>