Dancing for Family
May 3, 2016
A few years ago, I had the pleasure of dancing for family and friends when "Heartbeat of Home" came to Toronto as part of its World Tour. I can confirm that there is no greater pleasure than for the people you love to see you do what you love. That said, I was normally a bag of nerves and I overthought EVERYTHING when family and friends were visiting. (I find it easier to dance for ten thousand strangers than for a few friends!) But it is a wonderful feeling to show that our hard work as young performers has brought us to a professional level.
My fellow Canadians, Erin Roberge and Ceilidh Briscoe, had their families visit from Calgary and Victoria, respectively. Ceilidh's family joined us in Manchester and stayed for two weeks until departing from Glasgow. This was Ceilidh's first tour with Riverdance, but she had seen the show with her mother a few years ago at the Gaiety Theatre in Dublin. What a great achievement to now perform as a musician in Riverdance! Some of their favourites parts of the UK were the York Minster and Loch Lomond.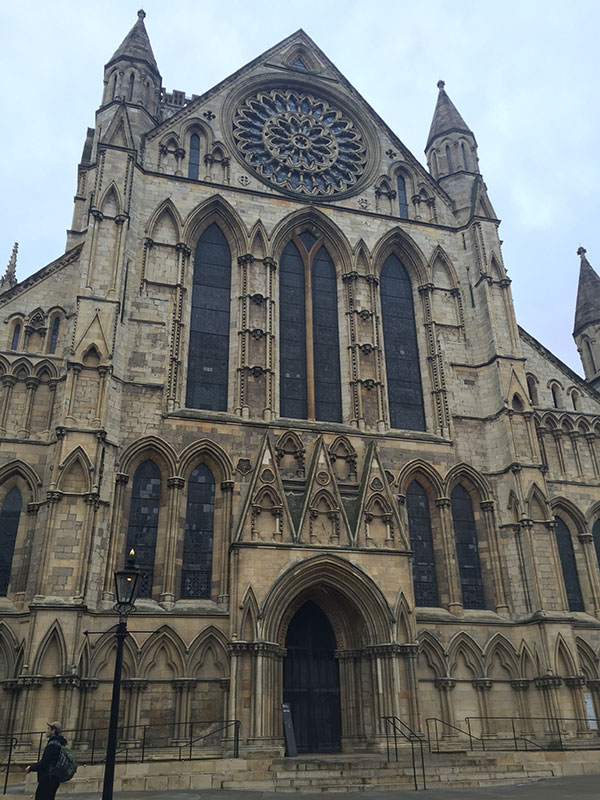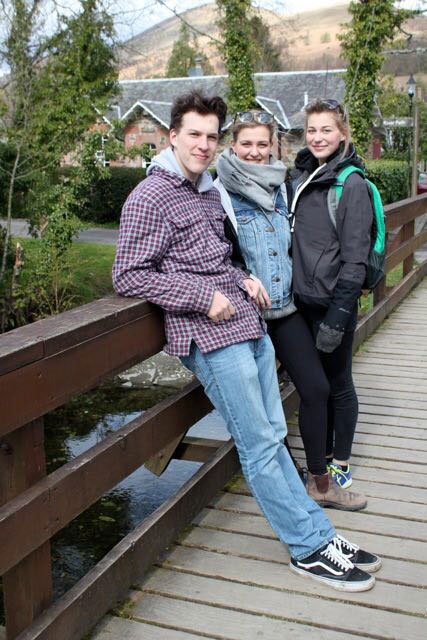 Erin's family arrived Friday in London. They are excited to be "Riverdance groupies" while they are in the UK for ten days. The Roberges toured around central London and then saw the show twice. This weekend, they are taking a day trip to Bath and Stonehenge.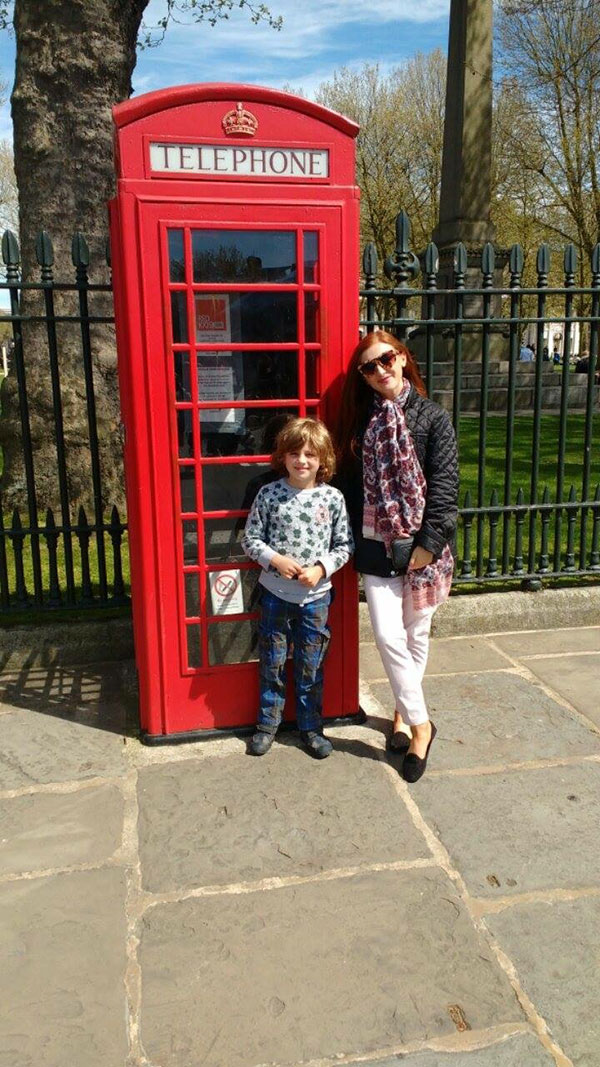 If you thought the 13 hour journey from the west of Canada was an arduous trek, Natasia's mother has come from Sydney, Australia to see her! This is Natasia's first tour as a lead with Riverdance and her mother's first time seeing her daughter as a principle dancer. This week, they stopped at Harrods Tea Rooms. Natasia said it has a beautiful conservatory and you can look out at the city of London. They also loved the shopping at Harrods!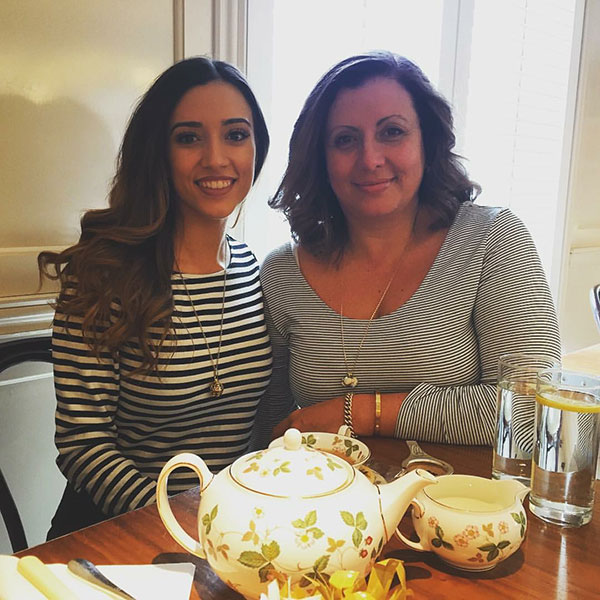 From not-so-far-away Ireland, Roísin, Miriam, Arlene, Ruth and Tomás are welcoming their families to London this week. Siblings, parents, aunts, uncles and friends are among our audience this weekend at The Wimbledon New Theatre. We can't wait to show them what we can do!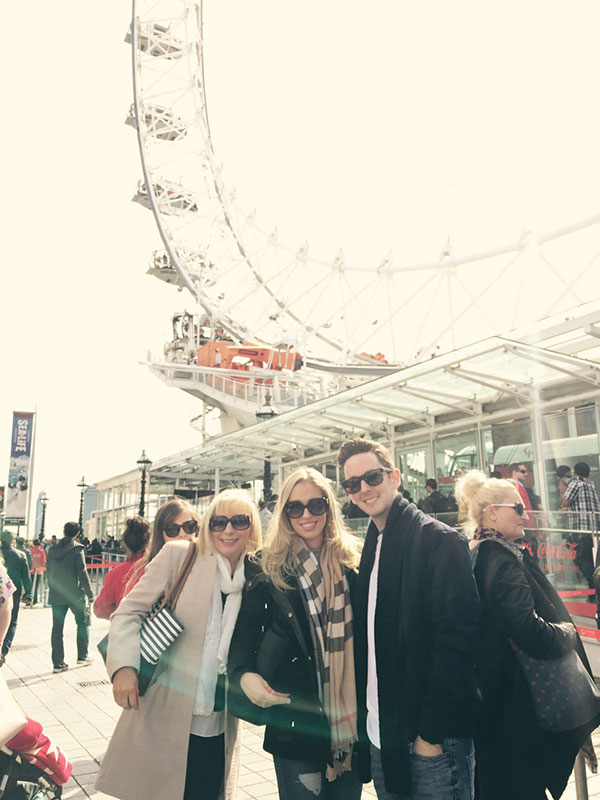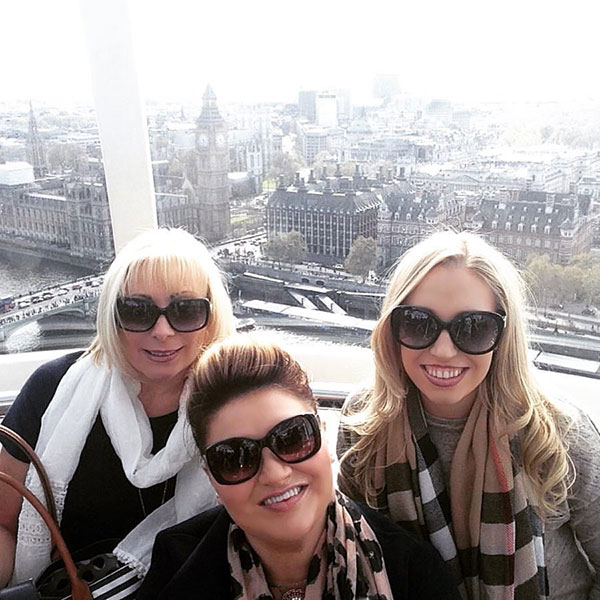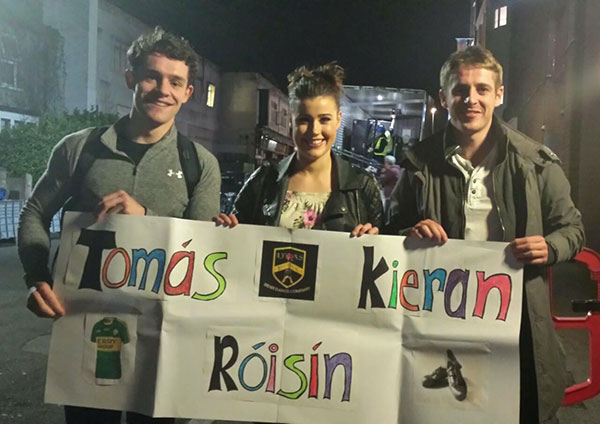 Shaunessy
Meet Brandi Fucci, one of Riverdance's Fantastic Backstage Talent
>