From Summer School to the World Stage!
April 5, 2016
For four lovely ladies the experience of a lifetime begins. Ruth Mc Kenna, Arlene McVeigh, Ciara Callanan- Ryan and Erin Roberge all took part in the Riverdance Summer School 2015 and now they are on their very first Riverdance tour. How amazing is that! I caught up with the girls and asked them how they were feeling about the whole experience.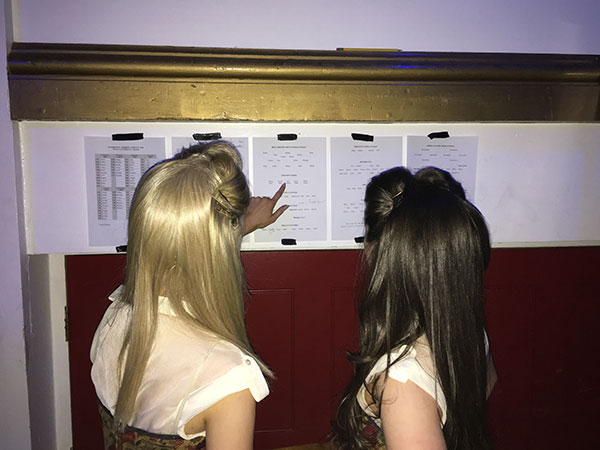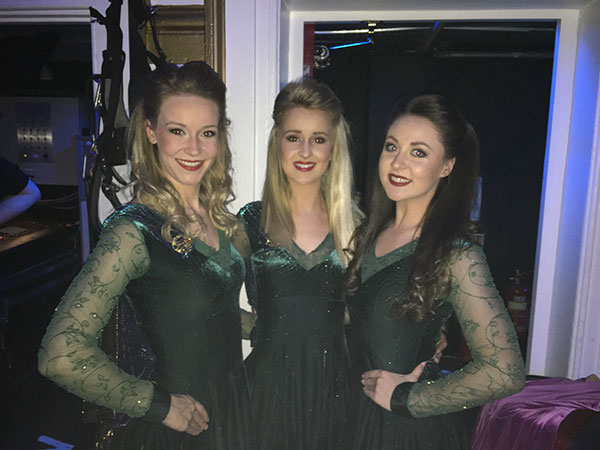 Arlene Mc Veigh
How did you find the rehearsals? Where they what you expected?
"I found rehearsals to be hard work but a lot of fun. Everyone was really welcoming which made it easier to settle in. The dress rehearsals helped a lot to prepare for the opening show in Leicester."
Do you have a favourite dance already?
"My favourite piece is 'Riverdance' as it is such a privilege to dance the steps to the iconic music that is known worldwide. I also love 'The Wake' as it is were everyone gets to have such fun and enjoyment on stage with each-other."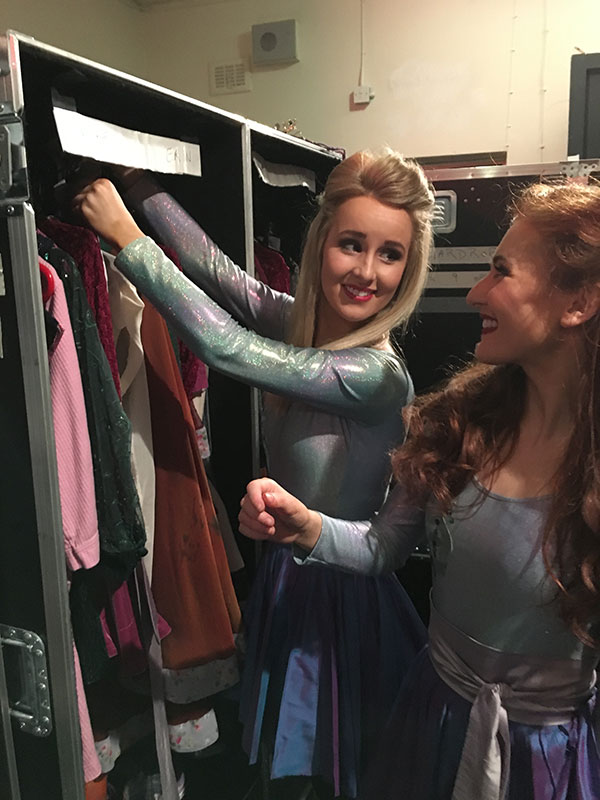 Ruth mc Kenna
Where were you when you found out that you got the tour and who was the first person you told?
"It is a funny story actually. My parents found out before I did as the news was delivered via phone call, the company couldn't reach my own phone as it had been off all day. Once I recharged my phone, I discovered various missed calls from an unknown number. I then called it back to find that I had the gained a position with the show! I then quickly called my my parents to find out that they had already heard! I couldn't stop smiling with the excitement for days afterwords."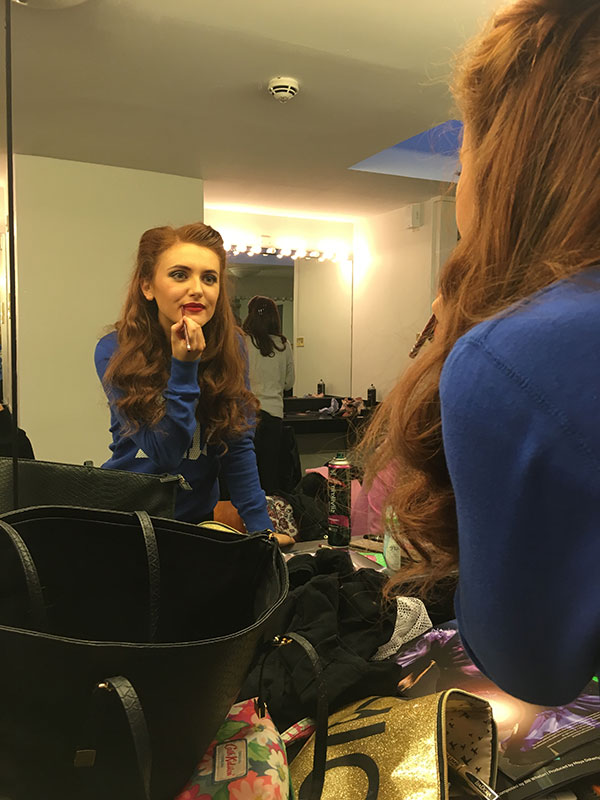 Erin Roberge
How does it feel to come from the Riverdance Summer School and now to be dancing on stage with the actual cast of Riverdance and on tour? Is it what you expected and how do you feel?
"It is absolutely unreal to come from the summer school with so many talented dancers that have the same hopes and dreams as you to then actually being on stage with the cast. It's more than I could have imagined really, looking around the stage and seeing who I get the opportunity to perform with I have to pinch myself. Everyone has been so helpful and welcoming and have helped us work in quite quickly. I feel very humbled and excited to be here and I can't wait to get back on stage tonight!"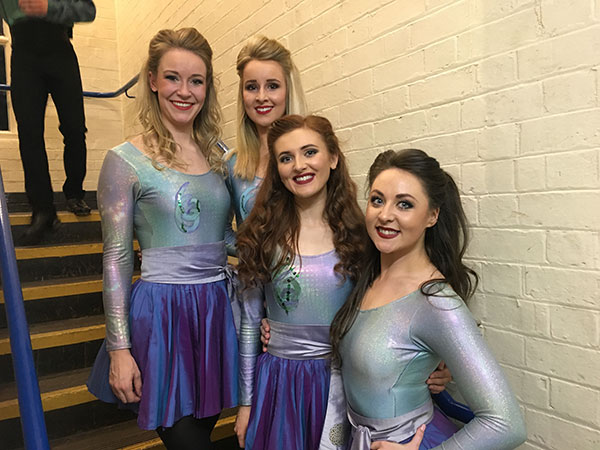 Ciara Callanan- Ryan
You have done some shows already in the gaiety having coming straight from the Summer School. How does it feel to be on an actual Riverdance tour and how do you feel? Would you recommend the summer school for budding Riverdancer's?
"The summer school was one of the best weeks of my life's so I would recommend it to any dancer out there!  It was so challenging but so rewarding. I went straight to the Gaiety from the Summer school and I loved every minute of my time there. Everyone was so friendly and helpful but being on tour with Riverdance does feel different. The stage is bigger, there are more dancers and we had time to drill every number with the troupe during rehearsals. Iv made lots of new friends and met up with old friends and even though we are working hard, I am having so much fun. I feel so lucky and honoured to be part of such an amazing company and I am really looking forward to the rest of the tour!"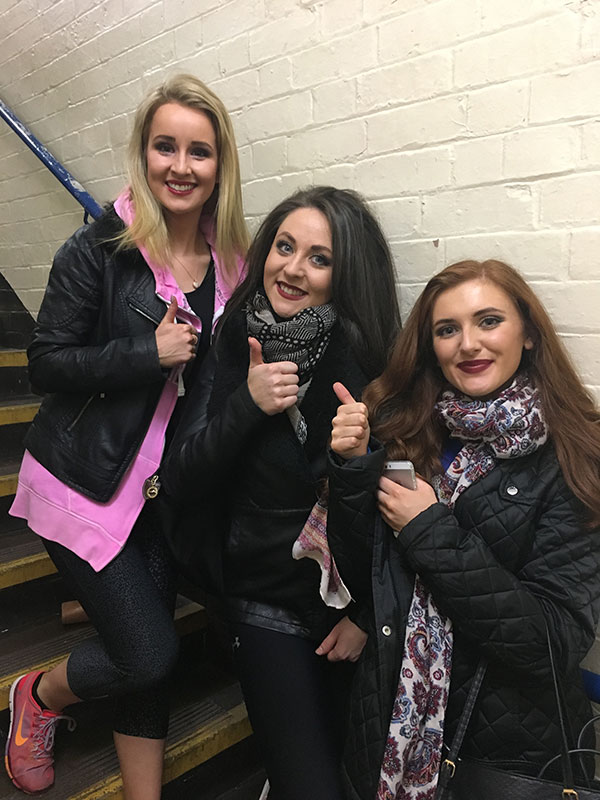 Would you like to take part in this years summer school? Make sure to get your applications in here and this could be you!!
Sarah
Riverdance celebrates St Patricks Day - video
<
Whoops! Embarrassing Moments Part 2
>