A day in the Life: Riverdance Wardrobe
April 16, 2015
A typical day in the life of the Riverdance wardrobe ladies, crucial members of our team!
People don't realise how much goes on behind the scenes in order for the show to run as smoothly and professionally as it does each and every night. Our wardrobe department have the responsiblity, from a costume point of view, to ensure that the show looks perfect every night and this is not an easy task!
A typical day for the Riverdance wardrobe ladies on tour is as follows; They arrive to each new venue at approx 10am, most of the time after having travelled through the night on a sleeper bus straight from the previous venue. Upon arrival they immediately unload the cases and make a start on the laundry. The wardrobe room must then be set up with the ironing boards, steamers, dryers, washers, etc.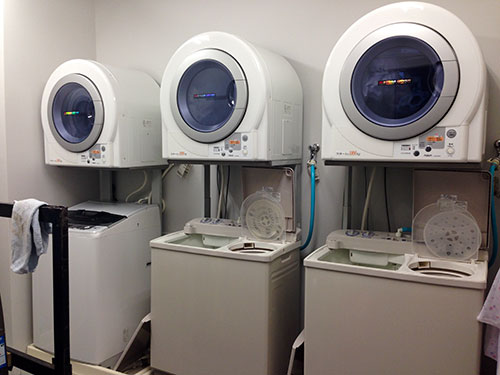 Most of the lads costumes get ironed whereas everything else is steamed.
It's then time to sort out the rails to make sure everything is in order and where it should be for the cast before they arrive at the venue. Once all this is done they do any repairs that are necessary eg; sewing on buttons that may have fallen off during the last performance, doing any alterations on skirts, trousers, corsets, waistcoats etc.
Extra help is required on long tours and here in Japan, Mino is the local wardrobe assistant. She has worked with riverdance during the last 4 tours of Japan, so she is very familiar with the way things are run backstage. In each city she trains in some locals for extra help.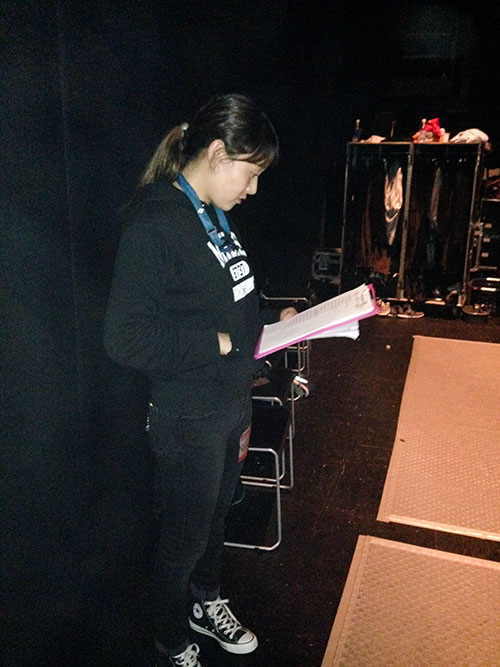 Once the cast arrive to the venue the wardrobe team just keep doing repairs. You'd be surprised at the amount of garments that need attention!
15 minutes before the show they assist the singer in getting dressed.
Throughout the show they help the leads with all their quick changes; be it costumes or shoes.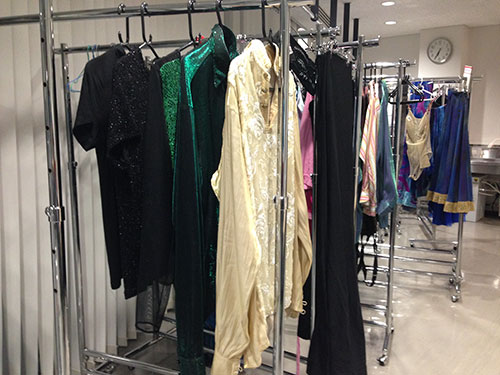 Once the show ends they collect all the laundry and get the washing started for the following night's show, if we are not moving on to the next venue.
Their committment, dedication and talents are appreciated by all of us performers as we can see the effort they put in day after day.
Tokyo has been amazing- next stop is Toyama and then onto Nagoya.
Keep up to-date with us on Facebook, Twitter @Riverdance and Instagram @riverdanceofficial for more up to date info.
Ellen