Riverdance meets Oxford
November 25, 2014
Oxford. A place where bikes are everywhere to be seen. A place with buildings made out of cobblestone. A home to one of the oldest universities. Oh and a place where Riverdance performed for a week. Its week 13 for the Liffey Company and we are nearly at the end of our UK tour. We are all reminiscing over how fast this tour has gone!
This was the start of our 2nd time performing 16 shows in a row. Our shows took place at the New Theatre Oxford. We started off the week with a full dance company photo shoot for the local oxford newspaper which took place on stage.
Now when your in Oxford how can you not go sightseeing? Thats exactly what we all did. Most of us just walked around as Oxford University is not made up of one campus but several that are spread across town. I ended up visiting the Radcliffe Camera, St Mary's Church where I was able to climb the tower and see all of Oxford from a bird eyes view and Christchurch College where scenes from the Harry Potter series was filmed.
The end of the week was about celebrations and catch ups.  James Keating's three best mates from home came down to visit him and so did Louise O'Sullivan's parents. The company also celebrated Nicola Burke's (costume department)birthday too.
Our next stop is Southampton. Keep up to date with the latest news via our Facebook and Twitter pages. You can also follow Riverdance on Instagram: @riverdanceofficial and myself on Instagram: @gianna93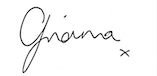 My Studies of this University City
>