Riverdance performs at Dublin Chinese New Year Festival
February 6, 2013

The Opening Ceremony of the Dublin Chinese New Year Festival  takes place in Dublin's Mansion House on Friday 8th February.
Now in its 6th year, the opening ceremony is an evening of Intercultural Sino-Irish celebration and Riverdance will perform two numbers as part of this spectacular showcase.
The evening will be recorded and broadcast at a later date as part of the festival programme on CCTV, Chinese State television.
At the event, the Dublin City New Year festival will launch a new reward, special designed and created in Ireland by Tipperary Crystal, recognising those who have contributed to Sino-Irish relations in Culture, Innovation and Business.
As one of the longest established Irish brands in China, Riverdance will be presented with an award for their cultural contribution to relations between China and Ireland.
" Riverdance is a brand that has catapulted Irish culture abroad and has acted as a vital Ambassador to our country capturing the hearts of many, especially the Chinese nation"
Declan Hayden, Director Dublin Chinese New Year Festival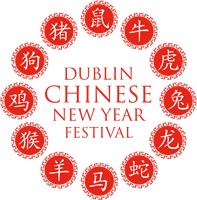 2013 celebrates the Year of the Snake.
The internationally recognised Dublin Chinese New Year Festival (DCNYF) from 8th to 22nd February 2013 showcases the best of Sino Irish Culture in Ireland.
As Dublin continues to build on its twinning with Beijing, the festival presents an extensive cultural programme including the Third Chinese Film Festival at the Lighthouse Cinema,  a special Spring Festival partnership with the Council of Europe Intercultural Cities Conference – an official part of Ireland hosting of the European Presidency,  the main DCNYF Carnival on Chinese New Year's Day, Traditional Dragon and Lion dances, a Sino-Irish Business Seminar, the DCNYF Lecture series, a Children's Programme,  an Arts and Music Programme,  Martial Arts, Sports and much more for all ages. Tickets for the events can be booked through the website www.cny.ie  
___________________________________