Pictures from Beijing and Zhengzhou
January 11, 2013
Nicole McKeever, Irish Dance Troupe, China Tour
This week I bring you pictures from Beijing and Zhengzhou, Henan. This was my second time to Beijing, and my first time entering the Forbidden City in Tiananmen Square. Under pressure for time I speedily tried to absorb my surroundings taking in the grand scale and ornately detailed buildings.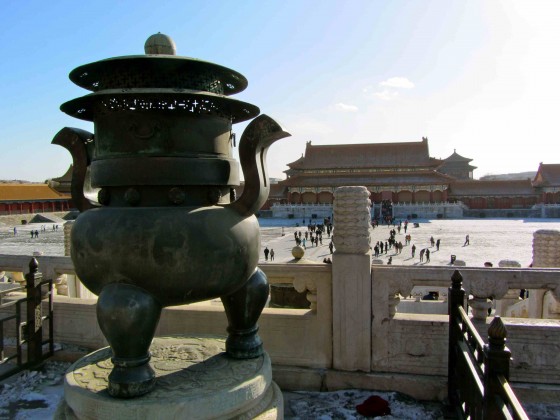 My first image hopefully expresses the immense scale of which I speak. The object in the foreground might be the initial focus of the image, but gradually your eye takes in the detail in the distance and you notice how tiny all the people appear.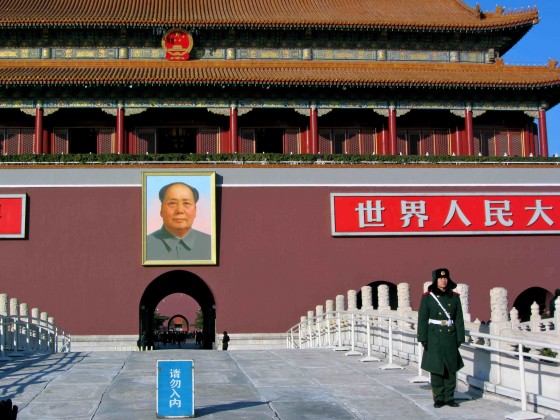 My second photo comes from just outside the palace gates. A portrait of Mao Zedong hangs outside the gates as he keeps an attentive eye on all those who pass through it's walls. That day the security line to get into the Forbidden City was so chaotic I decided I wasn't going to lose my bag amidst all the pushing and shoving and simply walked around everyone. No one seemed to care.
The next four pictures come from Zengzhou, a part of Henan, China which has had human civilization established here for more than 5000 years.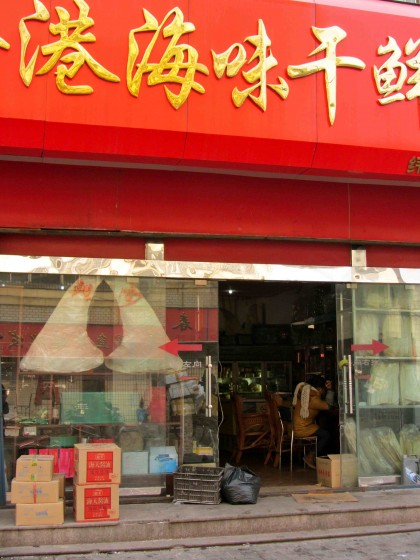 I took a stroll down the soiled and fish scented streets surrounding my hotel and encountered a row of shops with giant shark fins dried out in the window. My mind wandered thinking about how these items could have possibly been obtained and what might they be used for?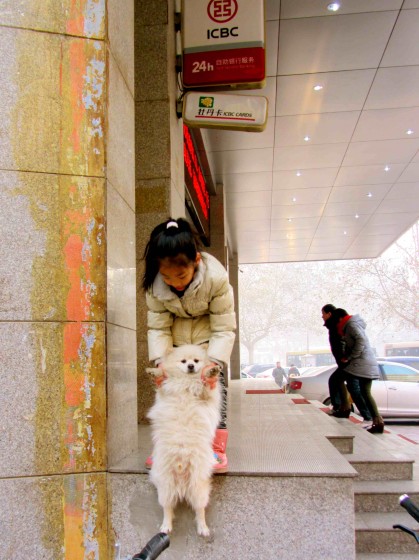 As I continued my stroll past the busy shark fin markets I spotted a young girl picking up her white furry dog. She dangled the complacent creature and I snapped a photo trying to remain unnoticed.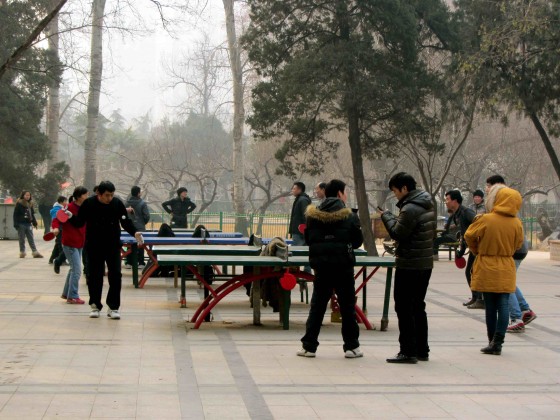 The next picture I captured a group of people playing Ping Pong or Table Tennis in a community park out in the cold air. I would have liked to been closer and zoomed in on the action but again I was trying to remain incognito. This activity seems to be a popular one here amongst the Chinese people.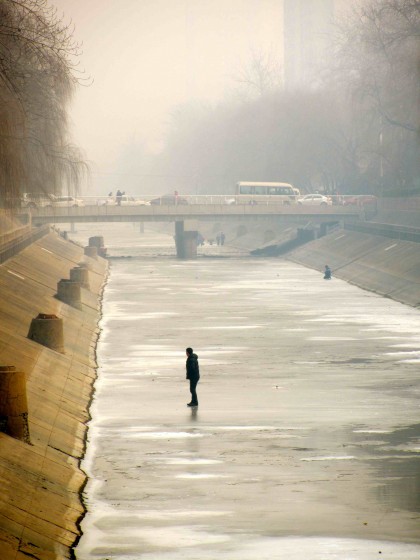 My last image was taken on my walk back to the hotel. As I crossed over a bridge I noticed that the water below was frozen, to my astonishment I realized there were a few people just standing aimlessly over the icy surface. Besides giving you a small understanding of just how "foggy" the air was, this picture illustrates the constant bewilderment I encountered on my walk. Every corner turned granted something new and unexpected, perfect for a photographer out for a stroll.