Love is in the air
July 6, 2012
Not only is Riverdance renowned for its worldwide Irish dancing success, it has also been the catalyst for more than 40 weddings.
18 years of Riverdance productions have established a trend of romances and relationships among the troupe.
It is no wonder, seeing as the dance troupe tour together, live together, travel, work and socialise at the same time and in the same environment.
  ———————————————————–
Podcast: Listen to Riverdance couples Caterina Coyne & Mark Alfred and Niamh O'Connor & Padraic Moyles as they chat with Síle Seoige on Ireland's Newstalk Radio about life and romance on tour. [audio:http://riverdance.com/app/uploads/2012/07/Newstalk-Media-Player3-clip1-29-June-2012.mp3|titles=Newstalk Media Player3 clip1 29 June 2012]
 ———————————————————–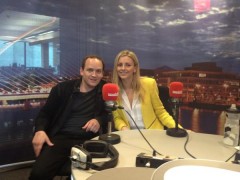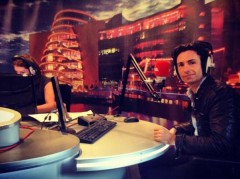 ———————————————————–
Niamh O'Connor met her husband and fellow dancer Padraic Moyles backstage. The couple wed four years ago, becoming the 38th Riverdance marriage.
Niamh was 19 when she set out touring with Riverdance. The now 36-year old said of the relationship, "It is difficult because you're living in one hotel room, but in a way that's good because you have to discuss everything and there's nowhere to go." On the bright side, they get to travel the world together.
The Castleknock native says, "I get to see dozens of different cities with my partner and have those memories. And it's a great support system, because it's quite hard being away from home for such long periods at a time and having your husband there means you have a shoulder to cry on."
Niamh performs with Riverdance  at the Gaiety Theatre, Dublin  until September 2nd.
Full interview with Laura Bulter , Evening Herald 27/6/12