Take the Floor 2012
May 30, 2012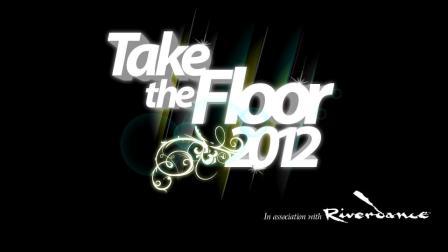 Take the Floor 2012, in association with Riverdance is a 10-day event in which a new full scale production will be created, rehearsed and staged by a cast of over 50 Irish dancers from around the world directed and produced by former Riverdance members Shane McAvinchey and Paula Goulding. The show will be taking place on August 15th at the Helix in Dublin, with rehearsals taking place from August 6th at Dublin City University (DCU) Campus in Glasnevin, North Dublin in the 10 days leading up to the show.
Take the Floor 2012 is once in a lifetime experience bringing together over 50 dancers from around the world together for a 1 night only show in front of a live audience.
Dancers are being selected by process of online application and so far have been selectedfrom Ireland, UK, Germany, France, Romania, Portugal, Russia, USA, Mexico & Australia. This experience aims to bring together young, talented dancers, train them in professional Irish dancing and offer them the opportunity to learn choreography from world famous choreographers.. Over the course of 10 days this group of diverse, talented dancers will learn what it means to be part of a professional, full scale, Irish dance show.
They will also be given the chance to gain exposure with scouts from professional touring companies attending rehearsal days and final show.
The program is a 10-day, intensive training session that will focus on teamwork and execution in order to be ready for the show. Dancers will be learning Take the Floor choreography as well as contemporary modern dance and taking special classes on warmups, strengthening, Pilates, yoga, stamina and fitness. Also, to help the dancers become more comfortable with being on stage, the training days will involve activities like theatre and acting warm-ups, Drama and stage direction, and stage presence and projection.
Live music for Take the Floor 2012 will be provided by Beoga, a world renowned traditional Irish band whose music incorporates inventive arrangements, other genre nuances and beautiful vocals. Beoga has been making music since 2002 and has been recognized by The Wall Street Journal as the most exciting new traditional band to emerge from Ireland this century.
Directors Shane McAvinchey and Paula Goulding are both accomplished Riverdance members who want to bring together dancers from around the world to create an experience unlike any other.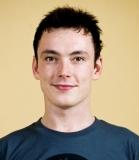 Shane has been dancing since the age of 6 and has performed since the age of 15. He has been involved in productions such as Riverdance The High Kings, Dancing Thru the Ages, and Ragús. Shane is also a teacher/choreographer and has created and organized many cultural events throughout Europe. He is the co-owner of Irish cultural social networking internet site and learning platform Diddlyi.com he also co-directs the Tir na nOg Irish Dance School which has locations in Germany, Spain, Poland & Russia. Shane also starred in Irish dance feature documentary film Jigwhich had a worldwide theatrical release in 2011.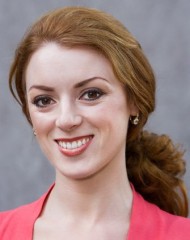 Paula danced for 7 years with Riverdance, working her way up from troupe member to dance captain of the Broadway production and principle understudy. After leaving the show she directed and produced her own show Dancing Thru the Ages and she has also appeared on RTE's Celebrity Jigs n' Reels where she coached celebrities and went on to be crowned a 2007 Celebrity Jigs n' Reels champion. Paula is a Colour, Style & Image Consultant, a make-up artist and also a Sports Therapist and Pilates Instructor, running fashion events, tutorial classes and charity fundraisers.
Both directors are excited to bring their experience to Take the Floor 2012.
For more information refer to the official website at