From Chicago with love!
March 29, 2012
Fiona McCabe, Irish Dance Troupe, Shannon Company
It goes without saying Chicago lived up to it's name. I was determined to fit in as much as possible for the week and went in all guns blazing. I was that annoying tourist that we all see walking down the street in our home towns! The very fact we were in a heatwave, overlapped with visits from friends and loved ones and with St. Patrick's Day flung into the mix, the week was certainly going to prove eventful!
We couldn't have been happier to disembark our tour buses and to trade it with the busy sidewalk of Michigan Avenue which led us to the trendy Hard Rock Hotel – a perfect focal point for the week ahead.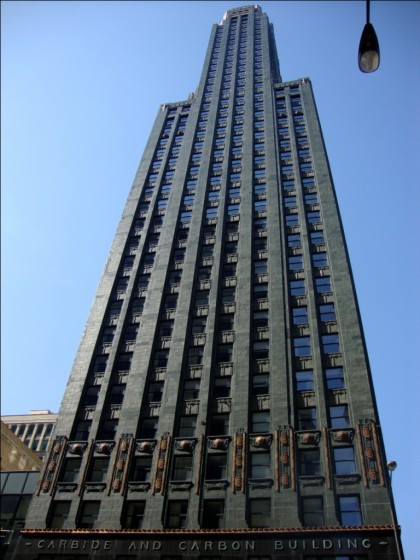 Besotted by the sky scrapers, traffic and other infrastructure I felt like an alien from planet Mars. Bear in mind this was our first biggest city on the tour in quite some time. As you can only imagine we were delighted to finally arrive at the Windy City.
My room at the hotel was still in the hands of housekeeping so I took the bull by the horns and sped up Michigan. Minutes later I was taking the steps by two up to the Art Institute. Suddenly, I was transported back to 1879 when the building was first founded. I was further fascinated to realize it was built using rubble from the Great Fire. The power of art never struggles to overwhelm me. The European Collection held over 3,500 pieces of paintings and sculptures from the 12th to mid 21st century including precious works from geniuses such as Pablo Picasso and Gustave Caillebotte. Edward Hoper's 'Nighthawks' was eerily moving. Van Gogh's self-portrait however topped my list.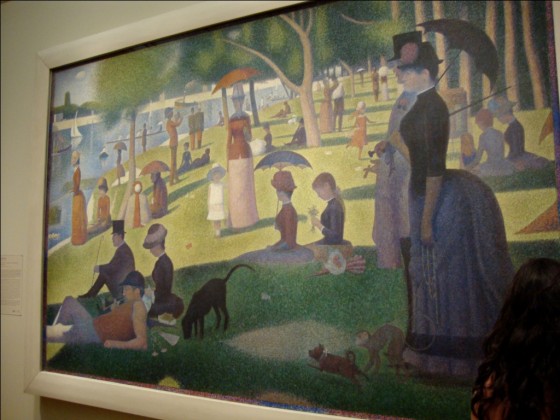 Supper bells chime and I treat myself to some delicious sushi in the contemporary 'Aria' attached to the luxurious Fairmont Hotel across the river. Sushi rolls, gyoza, quail eggs and kimchi clutter our table. This all washed down by some cold asahi, our happy party make a move down town to the famous 'Buddy Guy's Legends', a mecca for any devoted blues fan. Chicago wouldn't be complete without a taster for some of the world's talented blues musicians. This wrapped up another perfect Monday night for me and my gang. Whoever invented days off – God Bless You!
Tuesday brought a trip to the hair salon with fiddle player, Rose Duffy, a native of Chicago. I felt in safe hands as we boarded the 151 public bus north to Lincoln Park. After some TLC we were all prepped for opening night at the Oriental Theatre. To celebrate our successful performance, Chief O' Neill's Irish Bar (Roscoe Village, south of Albany Park) welcomed our party and we partook in a feast of Irish music, song and dance late into the night. Cheers to Sean Gaviskey for arranging this and making it possible. After the long day, we voted on ordering in some pizzas. Nothing like a deep dish Chicago-style slice to make the tunes come to life!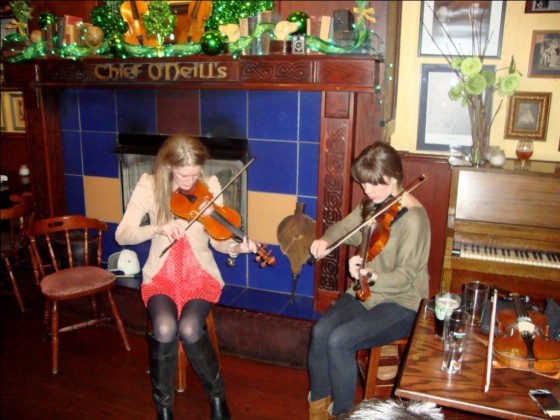 We had an early call Wednesday afternoon due to our Dance Director, Breandan de Gallai coming to town. Under the watchful eye of Breandan and our directors everyone was on their best behavior. From 1 o'clock until 5 o'clock, we were talked through notes and corrections of the previous nights performance and without further ado all necessary amendments were put into practice. Despite such rehearsal call, the female troupe were pardoned early. I managed to steal some time to myself and squeeze in a trip to the Willis Tower (formerly known as the Sears Tower) which is the third highest building in the world. One ticket to the sky deck thank you very much! I felt somewhat like George Bucket in the great glass elevator as I soared to a height of 1,353 feet to the 103rd floor. I even had the pleasure of stepping out onto the 4 foot extended glass ledge overstepping the beautiful city of Chicago below.
There is something tranquil about aquariums is there not? I always get a sense of calmness when surrounded by water and marine life. Recent research shows heightened brain activity and increased alertness when underwater. Perhaps there's a link with watching fish swim but whatever it is I most certainly experienced it all over again at the Shedd Aquarium. With umpteen recommendations to visit this special attraction, I wasted no time and hopped into a taxi. Built in the later 1920's under the influence of John G. Shedd, the building stands as beautiful still to this day. Spoilt for choice and constrained to time, I hurried through the Caribbean Reef past the Wild Indo-Pacific Oceanarium and into the Jellies exhibit (which runs until May).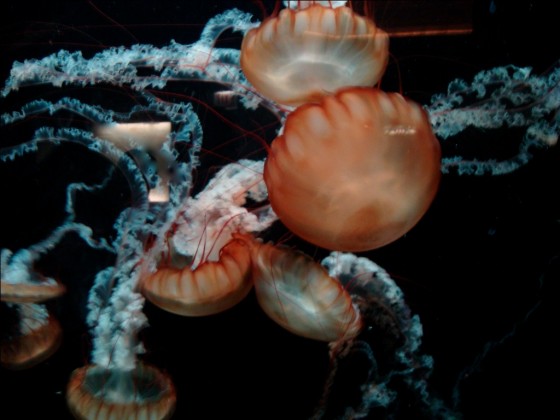 On the subject of marine life, I couldn't get enough of nature and to continue my fix I made a trip Friday morning to the Lincoln Park Zoo. With free admission and a fine selection of primates, I was a little disheartened to learn of the size restrictions for several animal groups nevertheless the blistering sunshine made the outdoor trail even more enjoyable.
Megan trades merchandise for the stage!
Obviously the Baffa household is just bursting with talent. Not only does she sell oodles of Riverdance merchandise, she is blessesd with the ability to, wait for it… DANCE! Yes ladies and gentlemen they come in twos. Jesse's younger sister performed with the rest of the troupe for our week in the Oriental Theatre. I spoke with Megan during the show last night to get the lowdown on how she was felt about it. Despite being the youngest female in our troupe and with very little time to learn the choreography this didn't stop our very own Megan nailing every beat and step. I have no hesitation she slipped just right in! This is our third pair of siblings who will have graced us with their presence on the Riverdance stage.
St. Patrick's Day
It's not every day you get to wake up overlooking Michigan Avenue to fins the Chicago River has turned green. No we are not on the set of Wicked, is is March 17th and "May the luck of the Irish always be with ya!" I have never felt prouder to be a thoroughbred Irish woman! How I have read about the people of Chicago throwing one of the biggest parades in the world and dyeing the river a rich green. I have for years as a child watched RTE (Irish TV) new reports showing clips of the dyeing of the river, I never thought I'd witness it in the flesh. Immersing myself in the pride of the culture and the early morning celebrations, out I stepped clad in my green finest. All I was missing was my bunch of fresh green shamrocks pinned to my outfit but what the hell I'm in Chicago and it's Paddy's Day!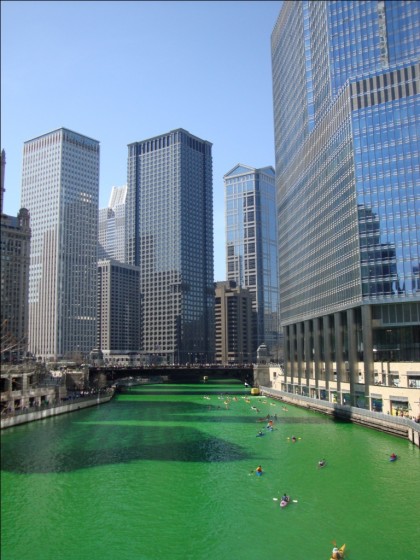 Fiona
Fiona's Style File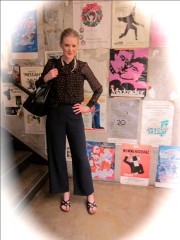 Fiona wears:
– Navy palazzo linen-mix pants ( Paul Costello Collection by Paul Costello)
– Navy and red bow tie blouse ( Penney's by Primark)
– Twin pearl necklace (Vintage)
– Cork-wedge sandals (Shoe Carnival by Solanz)
Pants are a great neutral piece to have while travelling. They are light to pack and go with almost anything. I even dare to break the barriers and match with black from time to time. Paul Costello's pieces are made with such precision and fit like a glove. Only downside – they crease!