More from LA
November 26, 2011
Fiona MaCabe, Irish Dance Troupe, Shannon Company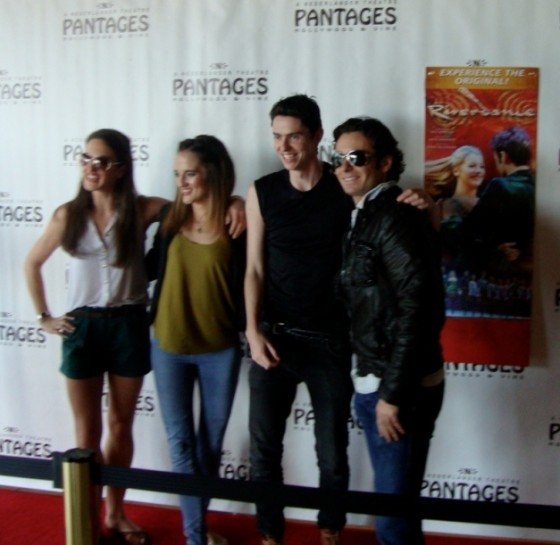 This week, many of the dancers such as Lauren Smyth, Jason O' Neill and Andy O' Reilly availed of the sightseeing tour bus service which took them to many famous landmarks including Sunset Boulevard, Rodeo Drive, the houses of David Beckham and Micheal Jackson to name but a few and not to forget the Hollywood hills sign as featured on many movie scenes. An apparent highly recommended thing to add to your to-do list for those of you who are planning a visit to LA in the future!
The excitement continued on as dancers Shona Cobbe and Maeve Fearon were two of the lucky ones who made their way to the E! Entertainment studios at NBC to get up close and personal with Chelsea Handler on the set of "Chelsea Latley." Fiddle player, Patrick Mangan decided to rent a car and I snapped up the opportunity in joining him and several members of our band on an afternoon drive through Bel Air. We made sure we took in the famous J. Paul Getty Museum at the Getty Centre off Sepulveda Boulevard.
The exhibits reveal a splendid collection of Western sculptures, photographs, manuscripts and paintings on display from Medieval to the present era. Racing to get back to Hollywood for the evening performance put some time constraints on our group, however the scenery from the Museum is worth the trek, even if one never sees the art!
For any of you fashionistas out there reading these blogs, I spent several hours on Melrose Avenue aimlessly wandering from boutique to boutique hungrily eyeing up the wonderful outfits on display. I had to settle for some mere window shopping however in some of the more fancy stores let me tell you! The BCBG store for women's apparel is going to be the first store I visit, should I ever return to LA. Needless to say my purchases there kicked off my premature Christmas shopping!
Speaking of shopping and clothes, have a look at my stylefile below!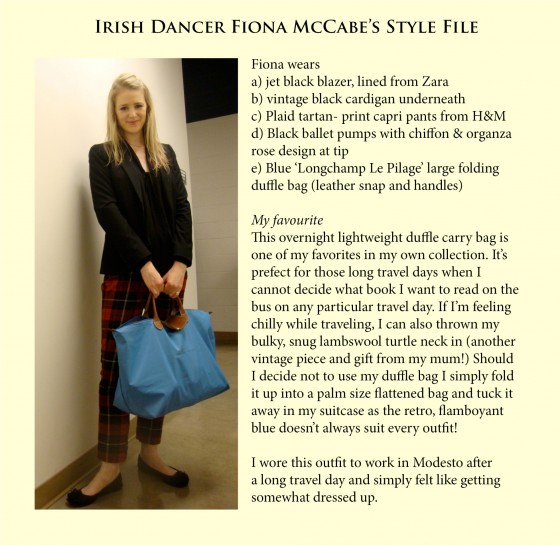 Saturday and Sunday brought four shows. Seen as we were spoilt for choice for dining in between the matinee and evening shows, the break between didn't seem so daunting. Kitchen 24 was a favourite amongst my friends and I, offering a generous all day breakfast. Despite my numerous visits to this trendy deli, I still missed the celebrity sighting of one of my favourite actors, Forest Whitaker. Next time I'll make it a point to see Forest! A quick stop by Amoeba records (one of California's largest record and music store) on Sunday set my spirits high for the rest of the day.
In the meantime, I plan to enjoy my first Thanksgiving by celebrating with the cast and crew of Riverdance in Palm Desert. Happy Thanksgiving to all the readers.
Fiona