Talent on Tap
March 31, 2011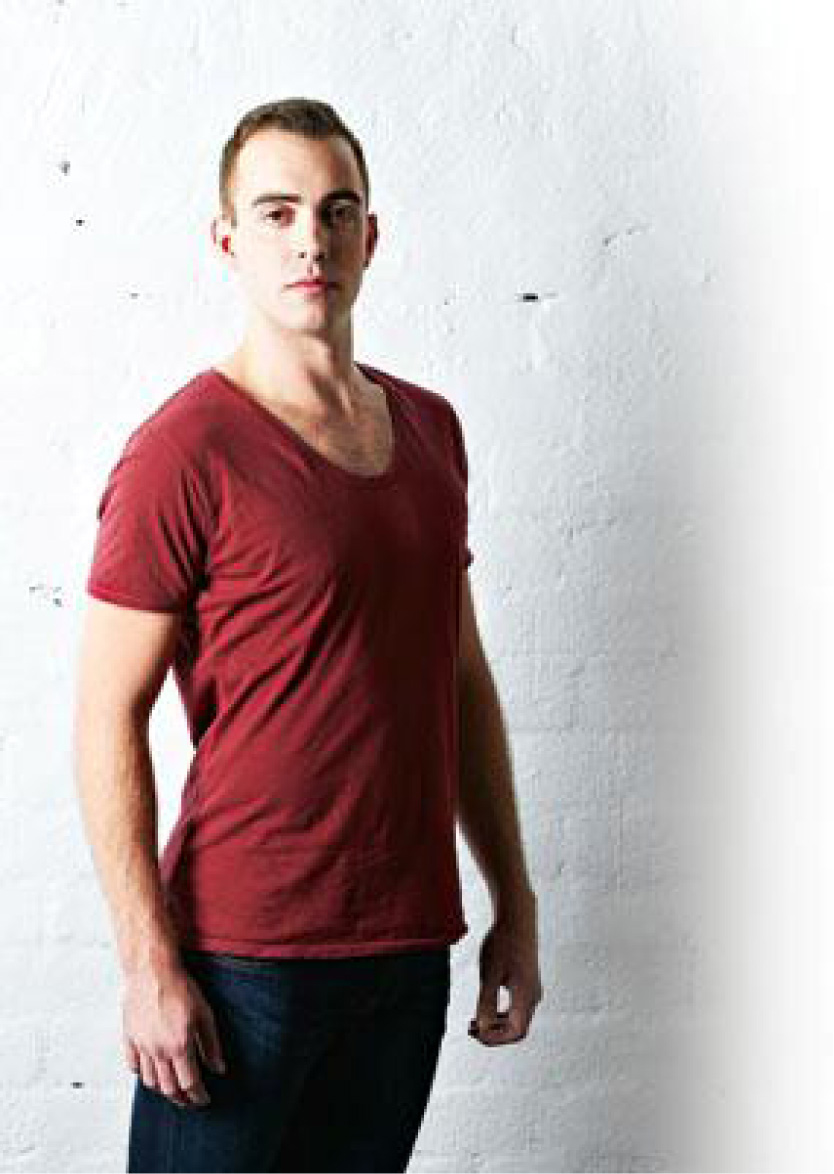 Article by Francesca Carter for Melbourne Weekly Review
Riverdance, March 30-April 10, Regent Theatre, Melbourne
Behind the stage it's empty. Dancers wait nervously in the wings. Girls fiddle with their hair extensions, the lead dancer binds microphones to his shoes.
Lights down. The curtain rises and 20 shadows, silhouetted against a moonlit backdrop, emerge from smoke.
In a staggered line, each of the dancers rolls their head. Quickly they spin around, staring intently ahead. Arms glued to their sides. With the introduction of the Irish fiddle, a synchronised step to the right begins Riverdance – an internationally acclaimed two-hour performance that has changed little since its opening night in Dublin in 1995.
While it looks corny, this tightly choreographed performance has secured a place in showbiz history. Created by composer Bill Whelan, producer Moya Doherty and director John McColgan, Riverdance has played more then 10,000 performances in 40 countries. The estimated live audience tops 22 million. Figures in the television version escalated to 2 billion and it has grossed an estimated $1.6 billion.
Irish dancer Liam Ayres, now 26, was just 10 years old when he first saw Riverdance. His aunt, Christine Ayres, a professional dancer herself, brought over a video version and the whole family watched it in the living room. Ayres, who had been studying Irish dance since he was five, was enthralled.
"I remember watching it and I knew that this is all I wanted to do," he says. "To see this line of dancers doing something we usually do, but in such a different capacity, was amazing. It made me want to continue Irish dancing to aspire to get into the show."
It's a beautiful Perth morning on the day that we meet and although it's only nine o'clock, the sun is strong. Ayres appears nonchalant about the heat – he is relaxed, comfortable.
"We just came from touring in South Africa, and that was hot," he says. "It was such an amazing experience because the show had never been there before. It was like being back in the original times of show, when we were performing in front of audiences who had never seen it before."
Wearing black jeans and a tight-fitting T-shirt, Ayres has the basic frame of what people go to the gym for – a trim torso and muscular arms. He attributes his physique not to genetics but rather to a rigorous dance program of eight performances a week plus rehearsals and gym sessions.
"That is one of the best things about Irish dancing, it keeps you in really good shape," says Ayres. "You often come back from a break and you're on stage and you think 'I can't get through this'. But after a couple of days you build up your fitness, and the best part is you don't even know it's happening."
Ayres has been an esteemed member of the Riverdance company for seven years. For Irish dancers, being welcomed into the Riverdance fold is the pinnacle of their career. While many dancers are scouted, others have to endure a laborious process of sending off videos and awaiting phone calls.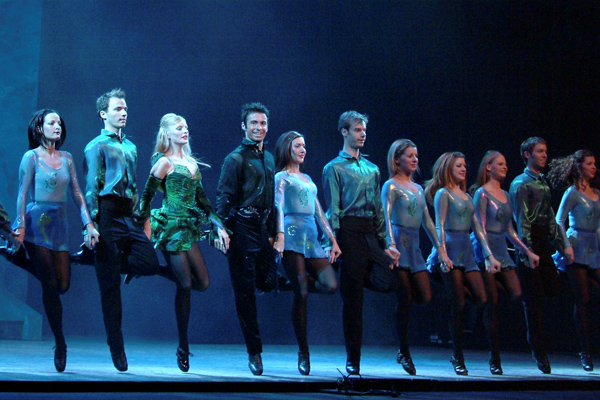 "I never actually auditioned for Riverdance. Or at least I didn't know I was," he says. "At the time, I was performing for a show called Dance of Desire in Dublin. One morning I woke up to a phone call from Riverdance saying the dance director had been in the audience and they wanted to offer me a place in the company. It was one of those cases of being in the right place at the right time."
As Ayres talks about his extraordinary rise in Irish dancing, there is a shyness about him. He is contemplative and unpretentious, appearing entirely unaffected by the attention he receives as one of Australia's greatest dancers.
He also seems young for his age. Sentences are finished with an inflection and, at times, followed by a boyish giggle.
This is an entirely different Ayres to the one on stage the night before. Performing in the troupe line in Perth's Burswood Theatre, Ayres was confident and focused. With enormous discipline, he appeared to float across the stage at great speed, all the while engaging in fast foot-entangling steps.
Ayres was just 19 when he was offered the principal dancing role in Riverdance. It's a moment he will never forget.
"We were in the middle of rehearsal and the dance director came out and said she wanted to talk to me," he says. "She said 'Julian (the executive producer) wants to offer you a lead position, would you be interested?' Of course, I was through the roof. I was 19 and had been in the show for four months, it was so exciting."
Becoming a principal dancer with the Riverdance company is no easy feat and Ayres is not the first to admit the difficulty of learning the complex steps.
"We would always rehearse between shows, whenever we could get access to the stage," he says. "I had to be reviewed three times before I was ready to go. In the Irish summer of 2005, I had two weeks of intensive training with the new dance director. Then it was just perfect timing. One of the leads for the company left, so I started doing the lead in Dublin, before going on to Japan.
It comes as little surprise that Ayres would achieve success at a young age. Born into one of Australia's biggest dancing dynasties, his late grandmother, Mary Mae, danced as a young girl in Ireland. In 1950 she migrated to Australia with her husband, Bill Ayres, and together they had 11 children, seven of whom continued the link to Irish dancing.
Raymond Ayres, Liam's uncle, opened the Ayres School in the early 1980s. It quickly established itself as one of the country's most respected dance schools, winning many national and state solo and team titles. Ray was admired for his skilful team choreography and became a leading exponent of Irish dance in Australia.
In 1995, Raymond's sister, Christine, took over as owner and teacher of the school. Ray gave up the school so he could concentrate on the Australian Irish Dance Company – a corporate event show-group. Based in Essendon, the Christine Ayres School is one of the largest Irish dancing schools in Australia, with more than 120 students.
"I definitely got rhythm from my family," says Ayres. "And, having good rhythm is essential to Irish dancing."
Despite being surrounded by a family of Irish dancers, Ayres says that he was never pushed into the art.
"I hated it at the beginning. I couldn't get the first basic movement. I didn't go back the next week, I just refused. I eventually did go back to classes and, after a few lessons, I got it."
Before Riverdance, Irish dancing in Australia revolved around competitions. Parents would sign their children up for endless rounds of championships with meticulous rules and regulations.
Ayres's rise in traditional Irish dancing is quite extraordinary. At the age of eight, he entered his first competition and came third. By the time he had finished school, Ayres had won seven Victorian and two Australian titles.
"Irish dancing competitions are very entertaining, to say the least. It's always in your age groups and you do three dances. One in heavy shoes, one in light shoes and if you have enough points, you do one last dance on your own … people take it very seriously."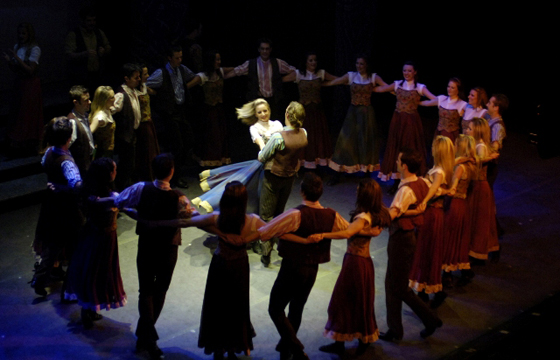 Ayres, who also went on to grab a bronze in the world championships in 2003, believes nothing will ever come close to the thrill of performing.
He can vividly recall all his high-school performances. "I went to drama school when I was very young and particularly enjoyed musicals like Rent. I sometimes wish there was more acting in the show."
When reflecting on his light-bulb moment, the decision to pursue a career in Irish dancing, Ayres credits his first Riverdance performance in France.
"I did my first step on the stage and it was just so surreal. I was performing in this big arena, in front of a huge crowd. I remember actually doing the Riverdance number and the audience just erupted. I thought 'this is it, I'm good to stay here'. I had gone from a crowd of a few hundred to thousands. And, even though we had rehearsed and done tech checks, it still didn't compare to when the lights went down backstage and everyone's lining up in what we call the teepees (the stage entrance, so called because they are triangular in shape) to go out for first number. It was so scary."
In his seven years at Riverdance, Ayres has endured everything from falling flat on stage to costume malfunctions. He has performed in Europe, Scandinavia, Russia and Taiwan. He has travelled around North America by bus and has been harassed by screaming Japanese fans.
"The highlight of my career, actually, of my life has been dancing the lead in Radio City Music Hall. I think it's every performer's dream to get to Broadway in New York. And performing in one of the world's most famous theatres, you can't get much closer to that."
Ayres says that what made the experience even more special was that his parents, who are always "looking for an excuse to come overseas", flew over.
"Towards the end, I spotted them in the crowd, which was just so special."
While this was an exciting chapter in his life, Ayres believes nothing will compare to performing in his home city this week.
"I am performing in the lead role on the performance on Sunday and the entire dance school is coming. It's a 125 group booking,"he says. "Ten out of my 11 uncles and aunties will be there and a lot of my old school friends. My friends have never seen me perform before. Now they finally get to see what I have been up to," he says enthusiastically. "It's going to be the best day, and because it's only an afternoon performance, I am going to make a real Irish night of it."
Ayres expects to remain with Riverdance until its final performance in Hong Kong. Afterwards, he will return home and begin a new life as an Irish dance instructor.
"Just before I left, my aunt made me business cards, which was such a cute little surprise. Being in the show, I have never had a one before," he says. "Even though I will no longer be touring with Riverdance, Irish dancing is still going to be a major component of my life."
And if his commitment to a successful career transfers to his teaching, then there is little doubt there will be many more Liam Ayres to come.

Riverdance, March 30-April 10, Regent Theatre, Melbourne