Riverdance makes a thunderous return
March 1, 2011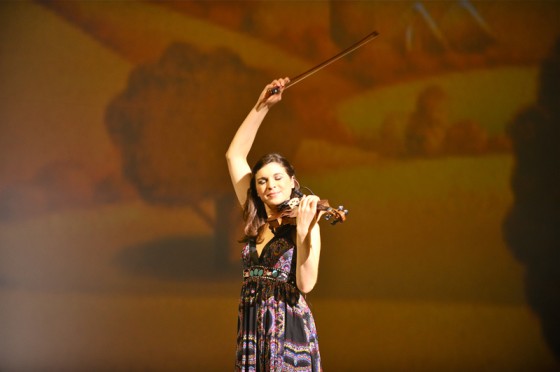 CAPE TIMES
01 Mar 2011
Review by DEBBIE HATHWAY
"The legendary Riverdance production took the Mother City by storm last week as thousands of fans descended on the GrandWest Arena for the Irish dance show.
Since its first performance in Dublin in 1995, Riverdance has captivated audiences worldwide with an artistic format rooted in Irish tradition. No doubt, some people would have compared it to offshoots of the genre like Lord of the Dance or Spirit of the Dance, both of which incorporated far more dramatic lighting, pyrotechnics and solo choreography. Other would have hankered for the simple folk traditions of Irish dance of almost two decades ago.
For me, Riverdance strikes a balance. The trademark thunderous tapping is achieved through perfectly synchronised footwork in hard shoes, fitted with microphones to amplify the sound. This alternates with dance in soft shoes, lilting Irish songs performed by the cast and mind-blowing interludes by the band.
Bill Whelan's compositions highlight the prowess of Niamh Fahy on fiddle and musical director Guy Rickarby on drums/percussion and bodhran (Irish frame drum). Eamonn Galldubh plays a haunting melody on uilleann pipes and provides accompaniment on low whistle and tin whistle. Toby Kelly completes the quartet on saxophone.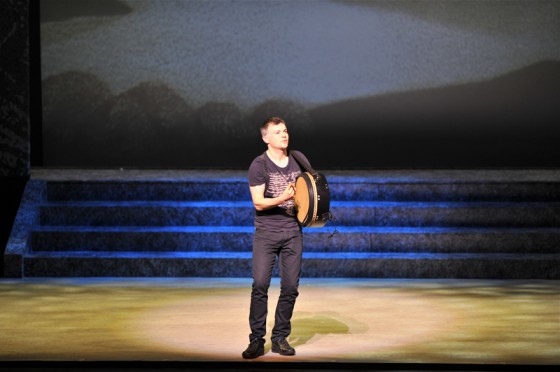 Whelan says that technically the instruments challenge both piper and composer with their primitive and sophisticated nature. However, his writing of rhythmic patterns that were foreign to traditional Irish music led to the development of the steps that require the precision to which Irish dancers now aspire and which audiences glorify.
Dance captain Niamh O'Connor the only remaining original Riverdance cast member, says the dancers keep their performance fresh by treating every night as 'first night' while dance director Breandan de Gallai tweaks the choreography for modern audiences.
The first half dwells on Irish myths and legends, while the second delves into themes of departure and discovery a reflection of how Irish traditions were affected as communities were displaced.
American tappers Kelly Isaac and Gilbert L Bailey II provide their brand of excellence, while Rocio Montoya's beautifully authentic Flamenco style is designed to depict the pulsating energy of the city.
The exquisitely costumed Irish troupe is as captivating as ever. The women's longer multicoloured skirts in the second half give a welcome break from the short-skirt, black-stocking style that returns for a striking finale and several encores, which left the audience wanting more. That's the hallmark of a truly memorable show."