Lots More To Do and See with Riverdance in LA!
January 29, 2010
Laura Yanez, Soloist, Boyne Company
Hi everybody! This week in L.A. was a rainy one! After a whole first week of sightseeing, the daily rainstorms were encouragement enough to take it a bit easier around the town. On Monday, we had a rare "Golden Day" in which we didn't have to travel, so we took advantage of it! Myself and friends dined at Ketchup on Sunset Boulevard and spent the evening on Santa Monica Boulevard, while others visited the beaches of nearby Santa Monica or went shopping on Rodeo Drive.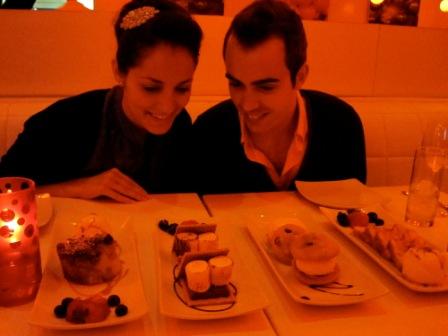 On Wednesday, Dancers Liam Ayres, Meghan Lucey, Patrick Barnett and myself went to a taping of "Chelsea Lately". If you have seen her show on E!, I'm sure you could imagine how funny she is in person. We even got our picture with her sidekick, Chuy!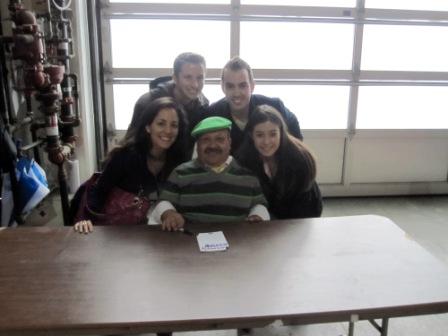 A group of us also toured the Paramount Studios as well. This is where the hit show "Glee" is filmed, so everyone was hoping we would catch a peek at their set. Our tour guide was great and kept sneaking us into different parts of the 65 acre lot. We saw Lucille Ball's old dressing room and gardens as well as the skyscraper Tom Cruise jumps off in Vanilla Sky. In actuality, it was only 4 stories high!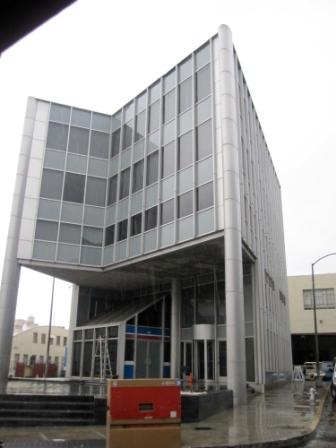 And at the very end of our tour as our guide was dropping us off, who should drive into the studio but some of the cast of "Glee"! I had my camera close at hand, so I was able to try my hand at being a paparazzi. They didn't seem to mind a cart full of crazy fans waving at them! This was our best celebrity sighting of the week, and I have pictures to prove it!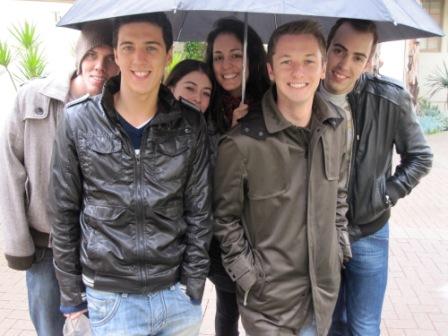 This week we had quite a few deputies in to cover for some of our dancers taking the TCRG, the qualification to teach competitive Irish dance. Rachel Mulvihill, Craig Ashurst and Christina McGrath have been studying all tour quite diligently for this three-day exam. Dancers Cara Casey, Ryan McCaffrey and Siobhan Burke filled in during this time. Best of luck to our dancers as they get their results later this tour!
As the weekend approached, I found myself sick in bed so I missed out on all the weekend fun, but there were some great times had! Irish dancer Nick Yenson's had a birthday party at West Hollywood's O-bar that was a blast. Former Riverdancers Scott Doherty and Owen Barrington among others flew in to visit and were able to arrange invites to a Screen Actor's Guild Awards after-party for everyone. It was a memorable time and I was very sad to miss it! Los Angeles has been amazing and more than I could have expected. It was so rewarding to be a part of this magnetic city, if only for a little while. I definitely have to come back some time after tour to experience even more. On Monday, we head to Phoenix, Arizona for some desert relaxation at the Biltmore Spa and Resort…and for shows of course!
Until then,
Laura