Riverdance in Moscow
December 3, 2009
Patricia Henry, Dancer, Corrib Company
At last we arrived into Moscow on the Monday after a two and half hour flight, and the first thing we experienced was a very long wait for passport control, we were queuing for over an hour, but were still excited to finally be in Russia. Even though it was late when we got to hotel, Alexi one of the Male members of the Russian dancers had organised a night club to open for us owned by a friend of his, it was only open to us and not the public, we were able to get both food and drink there. The interior of the club was amazing as it was furnished with white leather couches, low ceilings with a modern décor. We were told that it is very hard to gain entry to the club on a normal night as it very expensive and tables are reserved way in advance.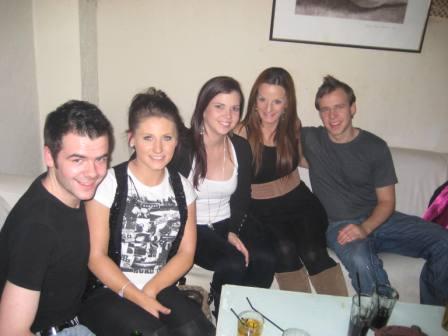 Tuesday we had the day off so we were free to roam about ourselves, most of us spent the day finding our way around Moscow and The Kremlin. There was so much to see in Moscow, we had something to see everyday up until Saturday when we left. The company had employed translators while we were in Moscow, so one of the girls named Toma was kind enough to give us some of her time by showing us round the Kremlin and Red Square, so in a way we had our own private tour. The architecture within the Kremlin and The Red Square is simply out of this world, you could not even try to explain it, even the photos below do not do it justice, it really has to been seen with your own eyes!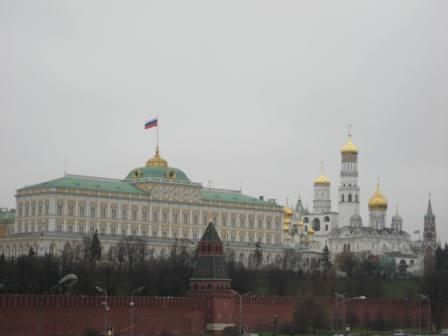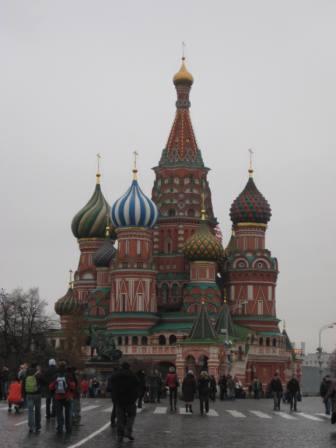 Just off The Red Square underground there is a shopping centre which was very European. It had shops such as Topshop, Oasis, Mango, Pull and Bear, Accessorize and quit a few more. The only problem with the shops was that they were very expensive, but Moscow in general is pretty expensive.
One thing that I found amazing was the traffic problems in Moscow city, drivers don't seem to worry too much about staying in lanes or obeying traffic lights etc, it was even a scary experience trying to cross the road. There doesn't seem to be rules of the road, I personally would not like to be a learner driver over there!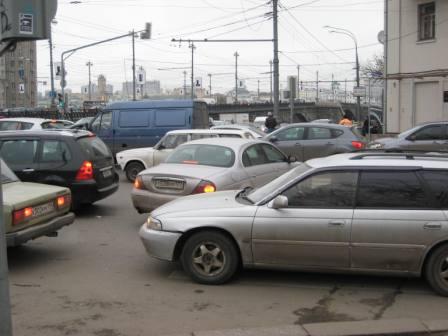 On the last night Alexi again organised another night for the company.This time we were able to sample some real authentic Russian food and drink, and we had another very enjoyable night. On behalf of the company I would like to say a big thanks to Alexi and his wife Louba who were so good to us in Moscow, as they organised loads for us, and we also great at translating into English for us.
We were kind of sad to leave Moscow, but excited at the same time to see St. Petersburgh as we had heard that it was completely different to Moscow.
Until then…
Patricia