Riverdance returns to Bremen!
November 18, 2009
Patricia Henry, Dancer, Corrib Company
We arrived into Bremen on the Thursday evening, and for most of us this was our second time visiting Bremen, as we had our Halloween party here two years ago. After relaxing for a while we all went our separate ways to get food and meet up later on in the night in Paddy's Irish bar, which was just around the corner from the hotel. It was nice as this was our first day off in a while, we had done eleven shows in a row, so our legs were a little tired.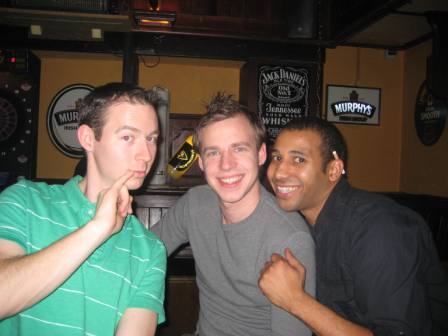 As you all probably know the Michael Jackson Movie was released this week so over the few nights in Bremen, most of the company made there way to the cinema to check out the movie Michael Jackson, This Is It. It was great because the Cinema was right next door to the hotel. For any of you who haven't gone to see it I would definitely recommend it. It's unbelievable what he was still able to do, so make sure you go check it out.
Monday we had to say a sad goodbye to a much-loved Darren Maguire who had been out for the week replacing Brendan Campbell who had gone to China. Darren was a member of the company for many years, and it was great having him out as he brightened up the company for the week he was here, he brought a smile to everyone's face with his many jokes.
With Darren flying back home, we were all getting very excited as we were heading off to Russia for 10days, visiting Moscow first and then St. Petersburg.
So I am sure ill have lots to fill you in on next week after our tour of Russia.
Until then bye!!!!
Patricia
Riverdance in Braunschweig!
<
Riverdance travels from Omaha, Nebraska to Topeka, Kansas
>