The End of Riverdance in Charlottetown
October 20, 2009
Kevin Horton, Dancer, Boyne Company
Our final week in Charlottetown on Prince Edward Island was a great way to end our Canadian portion of the farewell tour. It is always nice to spend more than one week in any given place, because you really get the chance to meet locals and feel like you live in that place. We were certainly able to do so in Charlottetown, especially in such a small city.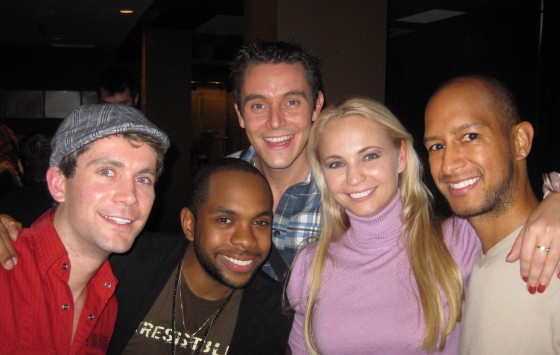 Our day off on Monday turned out to be Canada's Thanksgiving and everyone in the cast had a plan for the day. Some cast members were invited back to one of our wardrobe locals house for a Thanksgiving meal with their family. You can tell by that invite just how welcoming the people on this Island have been; inviting us back to their homes. Some rented cars for the day and explored the beautiful scenery that the island has to offer. I think it is the countryside that attracts most visitors to this place; everywhere we explored, we were greeted with lush landscapes and historic landmarks. Also, a local hotel had a 3 course meal for the holiday, so many of us spent the evening with each other over a great meal and drinks.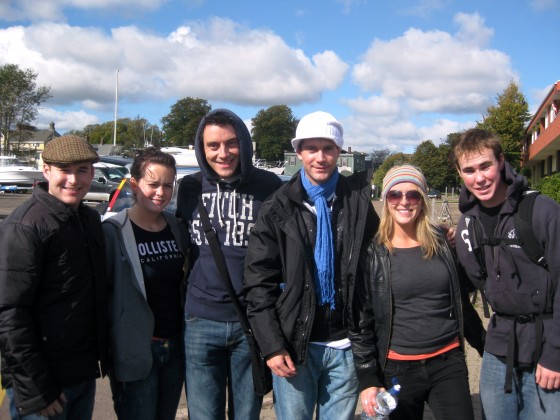 I spent the day off on a fishing boat with some fellow cast members. Dancer Damian Murphy had met a local who invited some of us onto his boat for an afternoon cruise. It turned out to be a gorgeous day with no rain and plenty of sun. It was a great afternoon and really nice of Stan to take us out on his boat. And no, we did not catch ANY fish!!!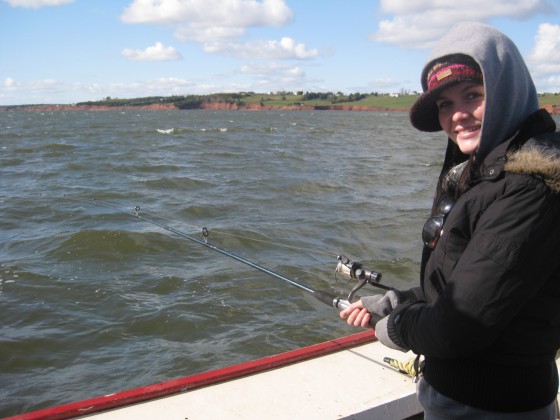 We were only supposed to have 5 shows this week, but since there was so much demand for tickets, an extra show was added on Friday. We were happy to put on the extra show for such an amazing group and the audience were so appreciative. Our last show was on Saturday and on Sunday we sadly said goodbye to our Canadian wonderland of Prince Edward Island and headed back to the states. We had a chartered plane to Fayetteville, AR, so it was a rather easy travel day.
Next time, I will let you know what Fayetteville has to offer!!
Kevin