The End of 5 weeks in Toronto!
July 2, 2009
Kevin Horton, Dancer, Boyne Company
I can not believe that our five weeks in Toronto is finished. We have had such an amazing stay here. Since most of our time here was fast paced, the last week and and a half was spent relaxing and finishing all of the things we had left to the last minute!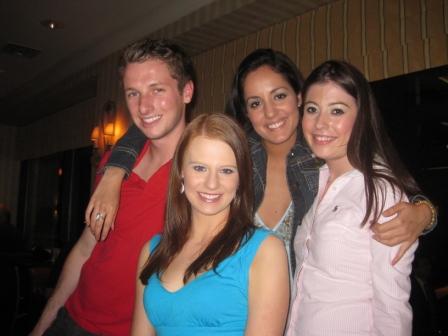 We had a visit to the show by Bill Whelan, the composer of Riverdance. After the show, he was nice enough to throw us a cast party in the hotel bar. We were all able to relax and spend time chatting over a few drinks; it was a great night! And since it was the end of Toronto, it also was a nice closing party for our time here.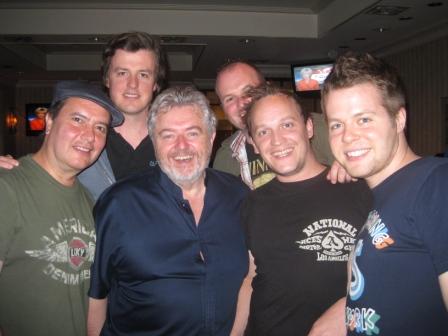 There are many sections of the city that are culturally diverse. The many districts visited by the cast included China Town, Greek Town, and Little Italy. I personally enjoyed China Town. I was brought back to the Asian tour I was apart of last summer, because walking around here was so authentic. The little side markets with strange exotic food, the yelling of prices of different products, and packed alleyways made for a very interesting stroll. Not quite the same as being in China, but close.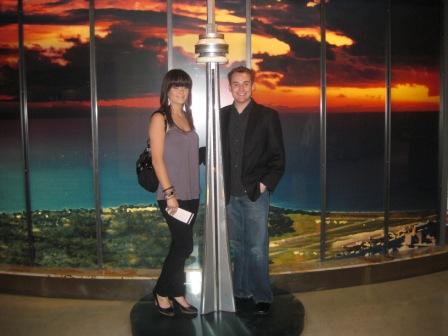 I had said earlier that most of the cast enjoyed visiting the CN Tower, however, I had waited until after our final show to make it to the top. I am glad that I went when I did, because the sun was setting and this made for an amazing view of the city. Also in town was a music awards show for Canada's Much Music Channel and from the tower you could see the massive stage and lights with people and flashes everywhere. Too bad we didn't get to make it to the show. I think it's safe to say we have all enjoyed our time in Toronto, the five weeks flew by. We only have one week left of our tour and it will be spent in London, Ontario and then Wolftrap Theater in Vienna, Virginia at the weekend.
Talk to you all soon…
Kevin
Flying Squad Performance in Martha's Vineyard
<