Riverdance arrives at Radio City Music Hall!
March 8, 2005
The high anticipated return of Riverdance to Radio City gets closer as the Boyne Company rolled into New York for what promises to be one of the highlights of 2005, the show's tenth anniversary.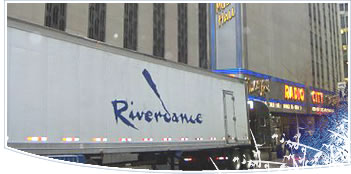 The Riverdance trucks were parked outside the famous Radio City Music Hall on the 8th March for the load in ahead of the show's opening on the 10th.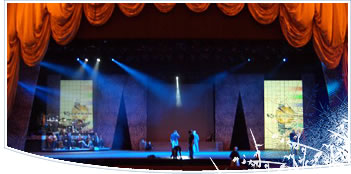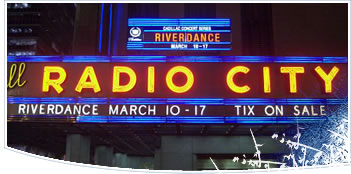 Up in lights – the unmistakeable art deco lights of Radio City announce the dates of the performances
Mannheim couple see Riverdance over 30 times!
<
Riverdance gets everyone dancing on Good Morning America
>