Mannheim couple see Riverdance over 30 times!
September 2, 2004
Ute and Reinhard Schildheuer, pictured with Riverdance company manager Laurie Small, have seen the show over 30 times.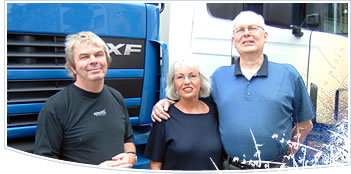 They began their Riverdance odyssey in Edinburgh and have since seen the show in New York City, Newcastle (UK), London, Mannheim, Oberhausen, Köln and Frankfurt. They have already seen the new Dublin production twice this summer. There seems to be no stopping these loyal Riverdance fans.
During the recent Riverdance performances in Mannheim they were given a tour of the backstage area and met members of the cast and crew.
Exclusive photos from Riverdance at the Gaiety Theatre, Dublin
<
Riverdance arrives at Radio City Music Hall!
>