Riverdance tap into the holiday feeling at Marshall Field's
June 29, 2003
In June 2003 members of the Lagan Company found themselves dancing on a rooftop, surrounded by snow and holly. It wasn't some seasonal time warp they'd slipped into but a TV set for the filming of one of Marshall Field's holiday sale TV commercials. Being broadcast over the Thanksgiving holiday, the 30-second commercial featuring Riverdance opens with a young boy and girl in their bedroom. A loud tapping sound from the roof puzzles the kids and they decide the noise must be coming from reindeer, which brought Santa to their home early. The camera pans to the roof to reveal the Riverdance dancers thundering through one of their dances. The Riverdance Flying Squad will be appearing at performances on the 29th November in the Marshall Field's Chicago store. If you are in the area be sure not to miss it! Below are some photos from the filming of the TV ad.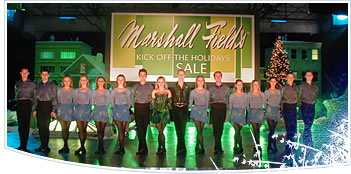 The troupe line up on the TV set 'rooftop'.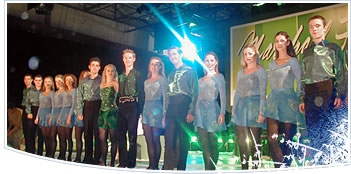 The troupe again.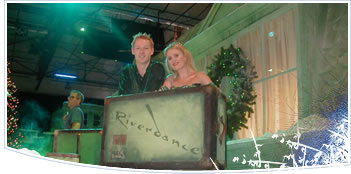 We hope that's not Michael Patrick and Tara's luggage!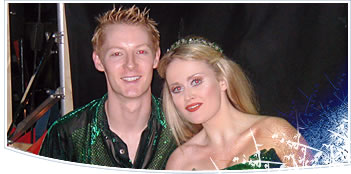 The two lead dancers take a well-deserved break.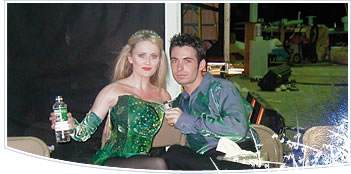 Tara and Padraic Moyles – Padraic is one of the lead dancers with the Boyne company.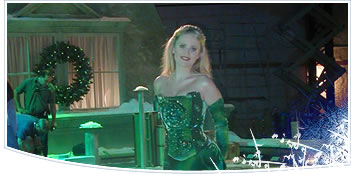 The lovely Tara Barry.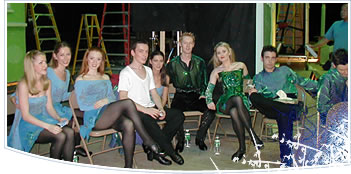 The troupe attempt to cool down after a lot of hard work under the TV lights.
Photos by Merle Frimark, North American Press Representative
Special Olympics World Games Opening Ceremony 21st June 2003
<
Riverdance trades taps on the Wayne Brady Show
>