Riverdance on Good Morning America
March 15, 2002
The Riverdance Flying Squad helped kick off the St. Patrick's Day celebrations in the US with an appearance on Good Morning America on the 15th March.
Despite an early start the dancers, led by Eileen Martin and Martin Brennan, had the studio audience cheering and they also attracted the attention of a crowd of passer-bys who watched through the studio windows.
The group performed Heartland and some short segments from Thunderstorm and Riverdance.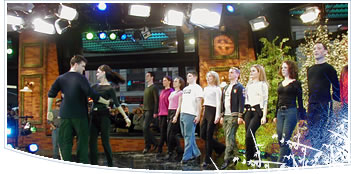 The Good Morning America schedule meant that the Riverdance group was at the studio from 6am for rehearsals.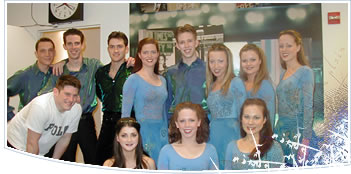 The group, composed mainly of NY based dancers, pose backstage before the performance.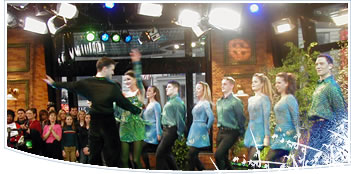 Eileen and Martin lead the troupe in Riverdance as the studio audience get close for a great view.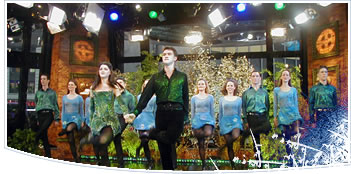 Heartland had the audience whooping and cheering along with the dancers.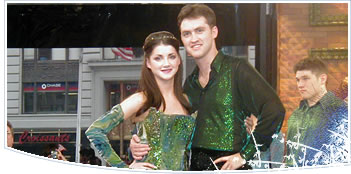 Thunderstorm received a great response.
Photos by Merle Frimark, North American Press Rep
Riverdance 5000th Performance Celebrations
<
Colin Dunne joins Riverdance for One World Jam in Radio City Music Hall
>