Original Troupe announce the 25th Anniversary Shows
October 5, 2019
Riverdance – back where it all began. 20 members of the original Riverdance troupe who were in the show when it began 25 years ago, with the new Riverdance troupe, none of whom were born when Riverdance began, pictured outside 3Arena, the site where Riverdance was first performed in 1995.
The original cast members who took part are Frieda Gray, Andrea Kelly, Belinda Murphy , Lorna Bradley, Eileen Martin, Ronan McCormack , Susan Ginnety, Sabrina Carty,  Niamh O'Connor, Colm O'Shea , Dara O'Shea , Lucia Rafter, Joanne Doyle, Lorcan Murphy, Rachel Byrne, Leanda Ward, Emer O'Grady, Tracey Taaffe, Joan Rafter and  Kelley Byrne
Riverdance – 25th Anniversary Show will play 3Arena, Dublin for five performances from 6 – 9 February 2020.
Photo: Leon Farrell/Photocall Ireland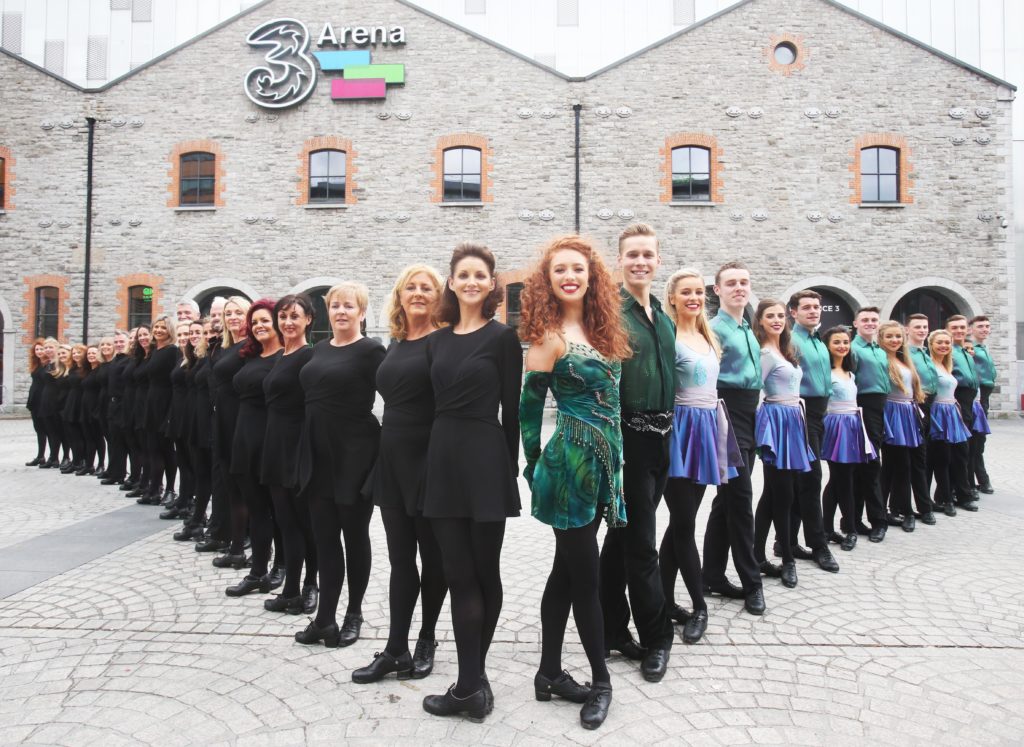 Back to Radio City Music Hall to celebrate 25 Years
<
Riverdance Belfast - Due to demand - extra two shows added
>