Introducing our new Troupe Members
October 17, 2016
Hi Everyone,
This week we were introduce 9 girls into the Riverdance family, getting them performance-ready before kicking off on upcoming Chinese and US tours.
We had the opportunity to to work with these talented dancers and ensure that they have the knowledge and expertise needed to be as versatile as possible within the show. We feel it is important that all the performers are held accountable for not only the positions they do regularly but also to know and understand the positions they might not do as often. This will be a massive benefit to the show. As a tour progresses, some injuries and illnesses are unfortunate but inevitable and if a dancer is versatile, it provides options for the dance captains who are assigning roles and ensures that everything continues to run smoothly.
As a show we are also fortunate to have great leaders that can come in and share their knowledge of the show and the show biz industry with new dancers. It is important to have someone on hand who has been in their position before, so  Riverdance pro and Dance Captain Ellen Bonner dropped in to lend her expertise. For two days Ellen did a fantastic job drilling and teaching the girls in Countess Cathleen and Anna Livia.
What's more, we had a group of current Riverdance dancers came in on Sunday and needless to say, they were brilliant to work with. They were friendly, welcoming and helpful to the new dancers and we had the chance to run every dance scene in he show a number of times.
Brendan Dorris, the Dance Captain of the Barrow company going to China, was on hand to see the girls perform what they had learned throughout the week. Brendan was sure to point out what the girls were doing well and what needed to be improved.  We made sure that the girls know exactly what needs to be done ahead of the upcoming tours and they are fully aware of what is expected of them. Personally I have no worries or concerns in terms of the material they have learned and I feel they are more than ready to take to the stage at the beginning of each tour.
A major well done to all involved in the planning of these rehearsals and a massive thanks to Ellen, Brendan, Darren, Jack, Jordan, Louise, Aoife, Orlagh, Callum, Conn and Ruth for your time, talent and hard work.
Thank you also to our new performers that were in Dublin for the training and the best of luck to all our new performers on the upcoming tours.
Robyn Connolly (touring China)
Courtney D'Angelo (China)
Amy-Mae Dolan (China)
Meadhbh Kennedy (China)
Erin Lynch (China)
Megan Walsh (China)
Sinead Neylon (China)
Kieran Bryant (China)
Michael Gardner (China)
Jenny Murray (touring North America)
Jessica Leach (touring North America)
Kevin McCormick (touring North America)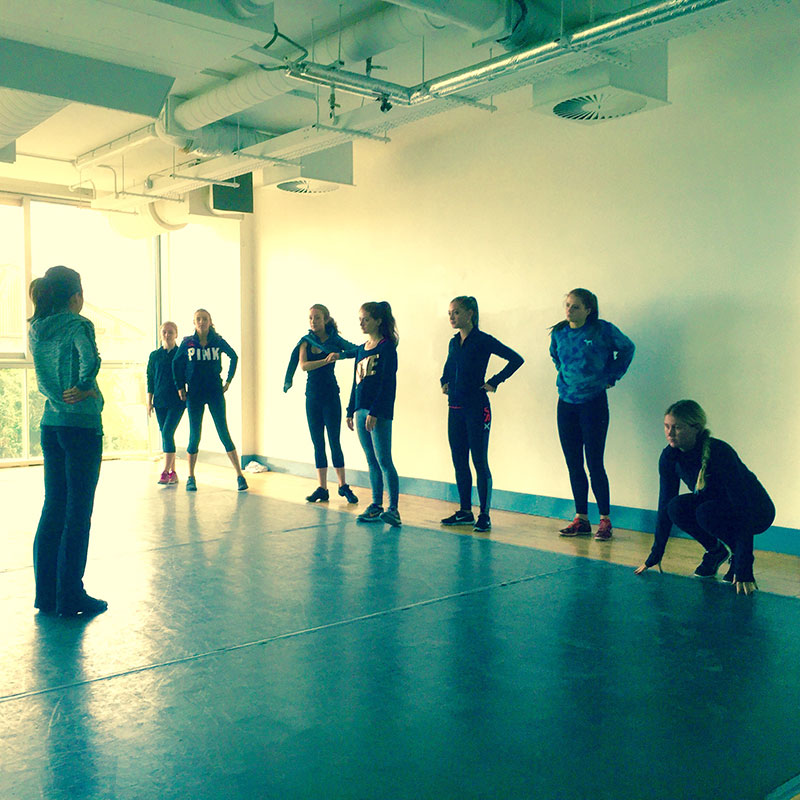 Next up; our new male lead Kieran will be in for an intensive week of work. Let's see if he can match the hard work put in by the girls!
Thanks again.
Padraic