From Dublin to Winnipeg !
October 6, 2015
When we first go on tour it can be a long ole day. For us here in Ireland starting off the North American tour we had two flights. Of course you have to start the day much earlier than the actual flight departure time…You must first travel to the airport! I'm one of the lucky ones living only an hour north of Dublin airport so I can generally ask some one to bring me its way better then having to get the bus which would take even longer.
Normally what happens before departing on a tour with the show, all off our flight information and itinerary is issued to us  by the office in Dublin a few weeks before the departure date so when we get to the airport we just go up to the counter ourselves and check in. Everyone usually arrives at the same time though so we normally end up in a group.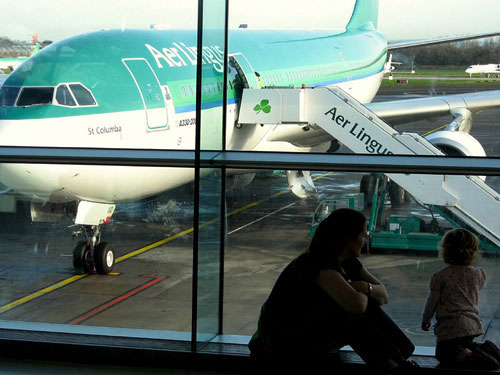 After praying at check in that our bags aren't  overweight I think my least favourite part is going through security. My helpful airport time is: Making sure to arrive early to get though security and then though immigration for the United States! Sometimes the queues can be a little long and we always laugh and explain how we have the "airport sweats" does anyone else get that going through the airport? It just gets so hot trying to get everything sorted and in and out of bags in a rush!! Haha.
It was funny though, when I was going though immigration and the officer asked me 'the purpose of my visit', after answering that I would be dancing my way across North America with Riverdance, the officer informed me that he had been to watch the show in the Gaiety a couple of weeks ago..Just goes to show how popular the show really is. He was really nice!
Our first flight was great. It was Dublin to Chicago (7 hours 35 mins). I'm not a very good flyer and get very nervous but the flight was great and the seat-belt sign didn't even go on once, much to my relief! Thanks to the great crew on the Aer Lingus flight!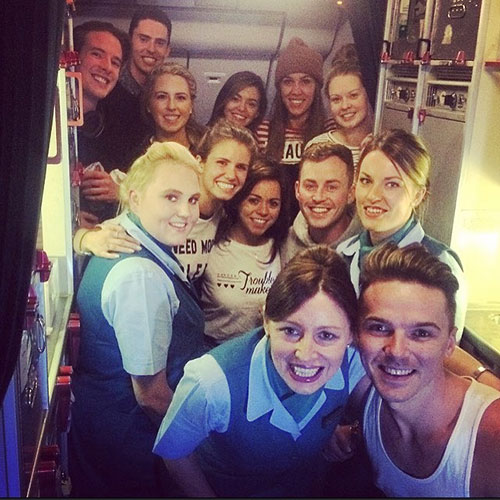 We then had a little wait to get onto our next plane which would bring use onto Canada. This one I wasn't too keen on. It was a little plane which you had to duck to get into, with twelve rows and one air hostess but thank goodness there was no turbulence or I would have been a nervous wreck!!1 hour and 50 minutes later and TOUCHDOWN Winnipeg!
Finally arriving at our hotel and most of us, having not slept a whole lot went straight to bed. Our time difference worked out in our favour as we arrived at night time. It took a few days to get used to it though with a lot of people waking up so early every morning for the first week, Me I was wide awake at 7am most mornings!
I spoke to John Lonergan, male troupe dancer about how it was for him when he leaves home to go out on tour…
How do you find packing for a long tour? 
" Packing for tour can be a bit stressful at times, going to a new country you never know fully what the weather is like. I normally try and pack a bit of everything but have to be careful as we always have a weight limit flying with different airlines."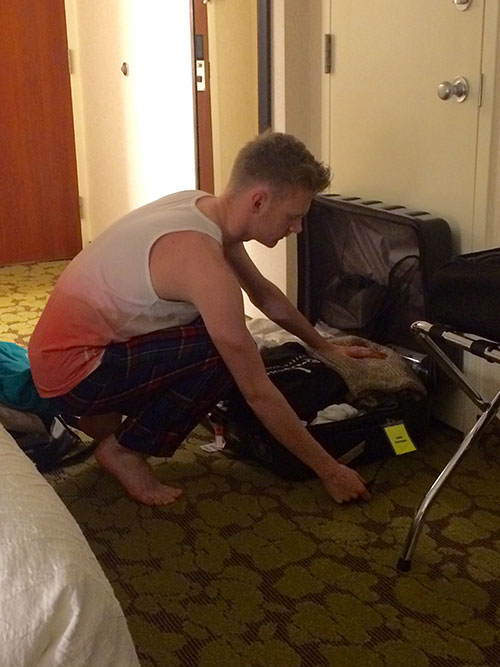 How do you feel leaving your family and friends? 
"Family & friends are always sad to see me leave, as am I leaving them, but they know I'm heading away to do something I love as a job which keeps them happy knowing I'm happy while I'm away. It's a lot easier now either such good technology between FaceTime, whatsapp etc., so realistically your never too far away from home"
What is your least favorite part of travel day? 
" The worst part of a travel day, would sometimes either be getting up early, or if we're flying going through an airport, the security lines and putting your things through the scanner. Long days on the bus can be quite tough too but watching movies and different series on my laptop makes it way easier."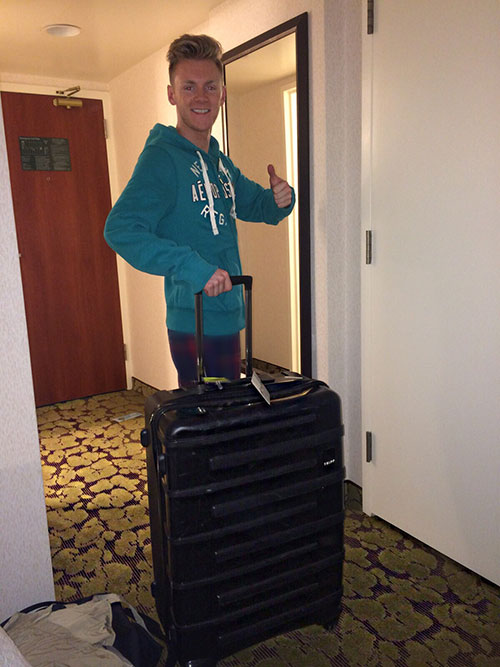 So until next time.. Keep up to date with all our goings on, via Facebook,  Twitter @Riverdance and Instagram @riverdance_official