A Great Great Day at the Late Late Show!
September 28, 2015
Today Riverdance had the privilege of performing on the Late Late Show with James Corden to officially kick off our upcoming 10 month North American Tour! We began our day walking into CBS studios feeling like celebrities! Knowing all of the amazing legends throughout the years who have walked the same halls and used the same dressing rooms was very surreal.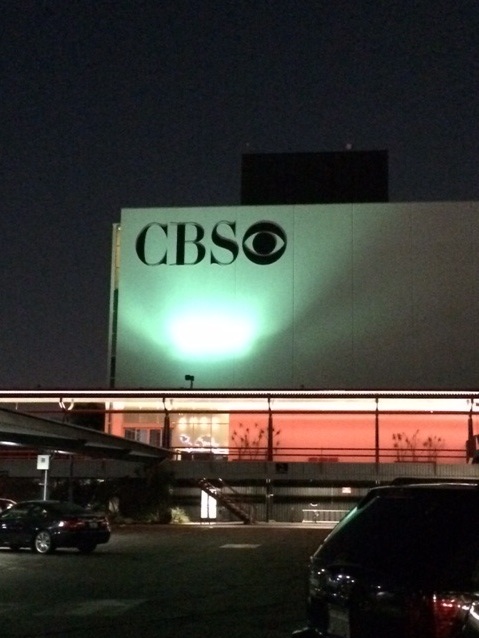 We got down to business by running through Riverdance on stage. Once we had perfected our lines and made sure everyone knew our entrances and numbers, James Corden joined us on set to see what we were up to. He decided to learn some of the number to dance with us. After practicing a bit he fitted right in and we felt like he was part of the troupe!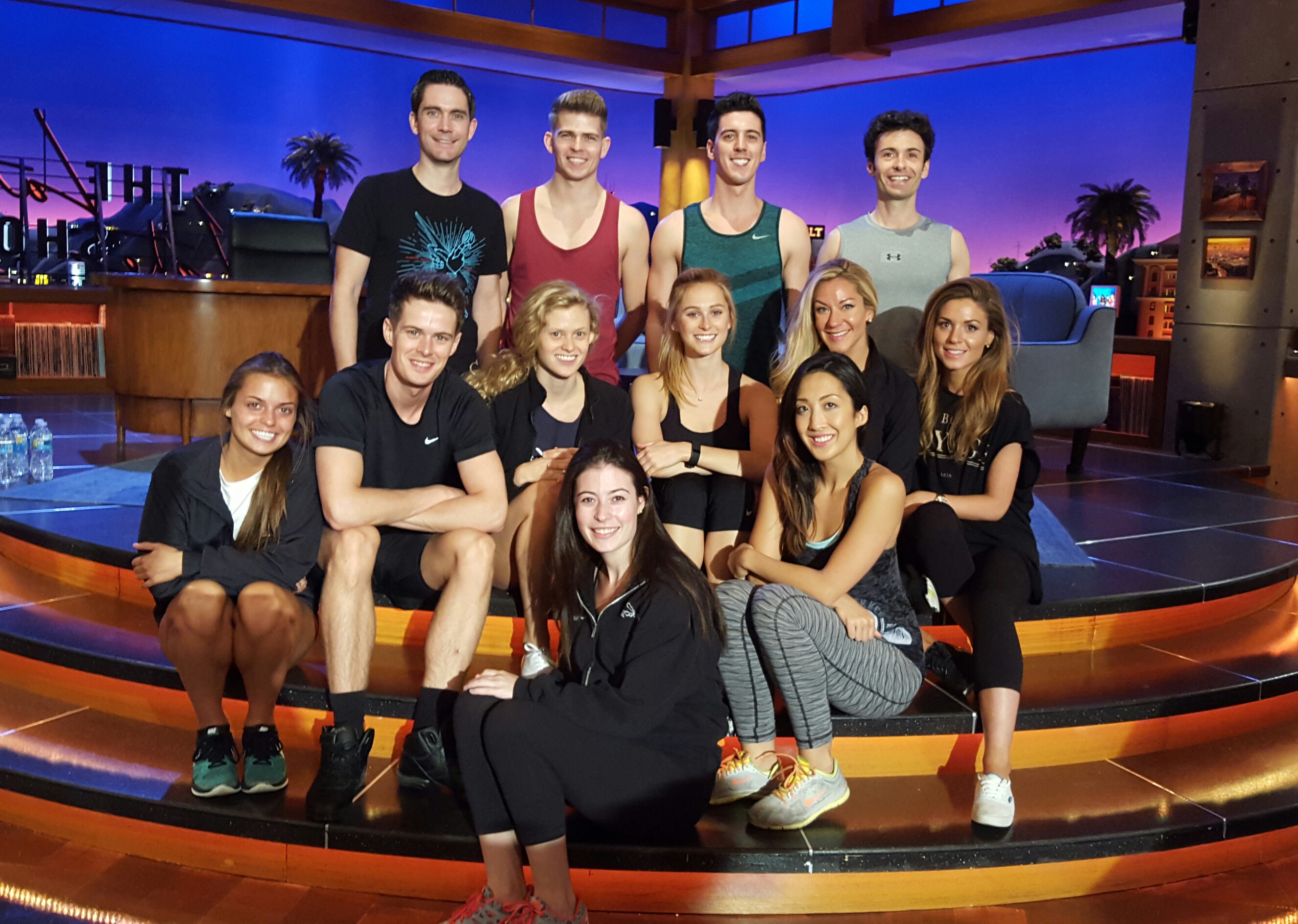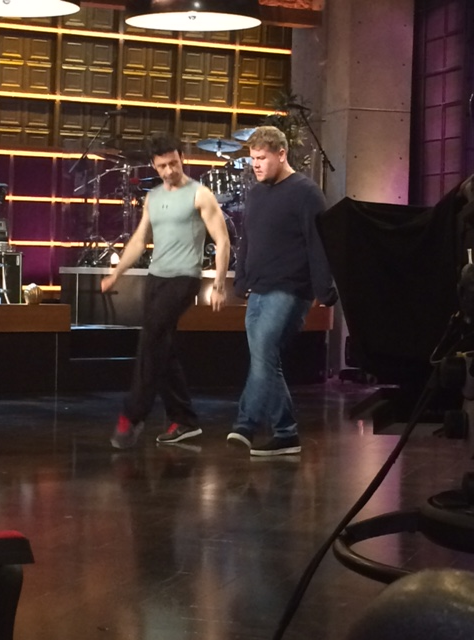 Associate Director Padraic Moyles showing James the steps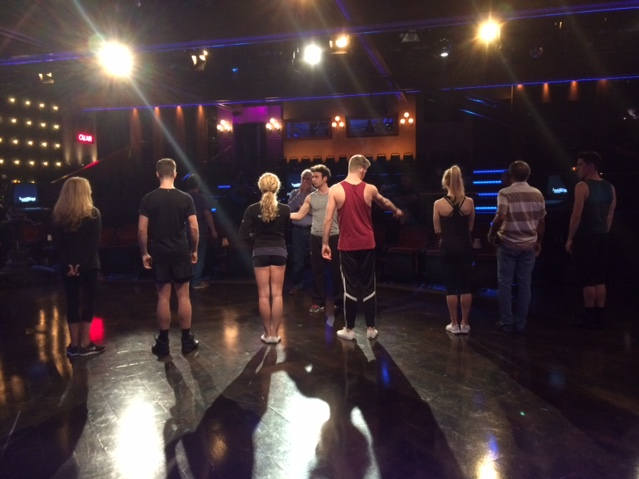 After rehearsal we all hung out in the green room and got to learn a bit more about what happens behind the scenes on a TV show. Everyone we talked to was very friendly and eager to answer any questions we had. We even got to meet the incredible musical director Reggie Watts who came in to say hello and grab a snack. After a quick lunch it was time to get dressed and ready for the show!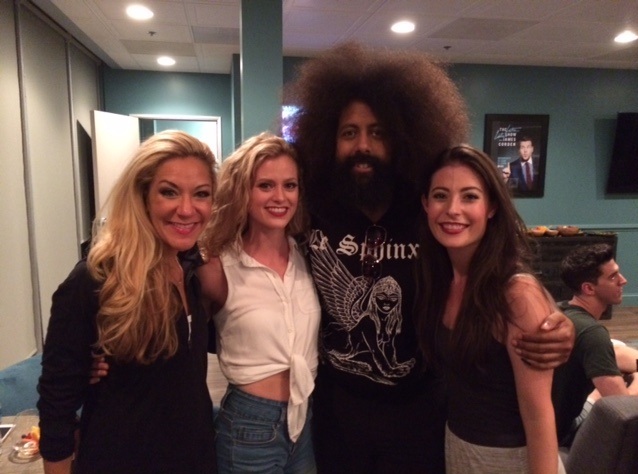 Jessie Baffa, Maggie Darlington and Meghan Lucey with Reggie Watts
Filming was such a buzz. The audience went wild and our newest troupe member James Corden was phenomenal. Our section was filmed first so when we finished we were able to change and watch the rest of the show from the green room. A few of us were even lucky enough to meet the legendary Mel Brooks and get a quick picture. Overall it was a Great Great Day at the Late Late Show.. Thank you to James Corden and all of the cast and crew for having us, we loved every second of it!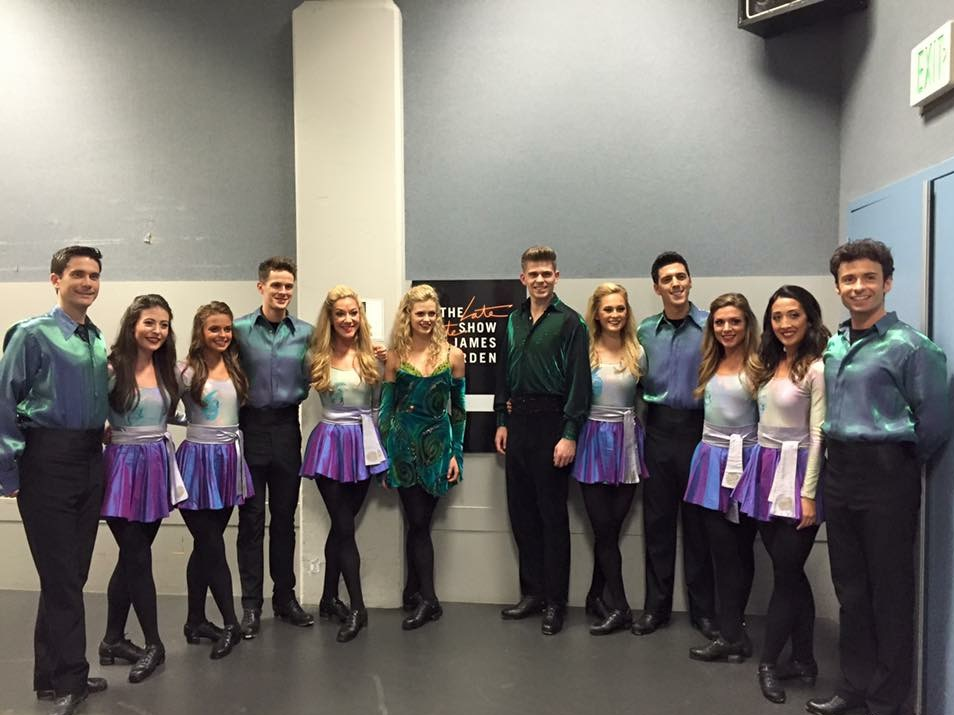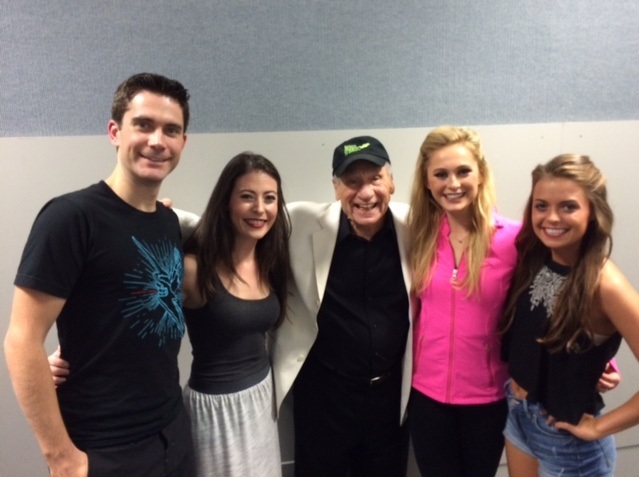 Craig Ashurst, Meghan Lucey, Julia Gats and Sarah Oldam with Mel Brooks
A day in the life of ... Riverdance's Siobhan Manson
<
The Late Late Show with James Corden
>