What I cannot live without: Life on tour in China
February 20, 2013
Fiona McCabe, Irish Dance Troupe, China Tour
On the road; one suitcase, one carry on. So what do we pack and how do we manage to squeeze it all in? Well, here in Riverdance we are forced to condense all our favorites and essentials into one small bag. So when we do it, we do it good. I have once again picked several cast and crew members to pour their hearts out and divulge their most personal item which they feel they cannot live without.
The Irish Times App:
Moving rapidly with the times our very own Production Manager, Brendan McLoughlin swears by the Irish Times App on his iPad Mini. This way Brendan can stay informed with local news from home and abroad. He checks scores on gaelic football and hurling as he is a strong GAA fan. Being in China for several months means one can go weeks without finding or reading an english text newspaper. He can pass the time on travel days waiting at airports or on bus journeys with his favorite app.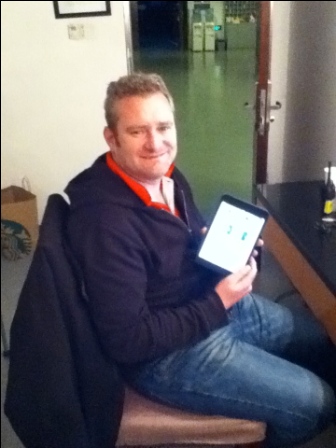 Dear Diary:
Our wonderful cultural liaison, Lindsey Newhall who has been a part of the Riverdance company since 2009 is never to be found without her hardback diary. Be it sitting in traffic in the middle of Beijing, between load in and curtain call or simply on downtime in her hotel, Lindsey keeps track of daily life here on the road in China. These are but a few of the things she notes in her diary:
Places visited
To do lists
Memories
Rumors
Jokes
As Lynsey will be continuing on to Thailand from Beijing, I'm sure she will encounter many more memories along the way, however none as beautiful as those with Riverdance. We wish her all the best. No doubt her diary will continue with her along her travels.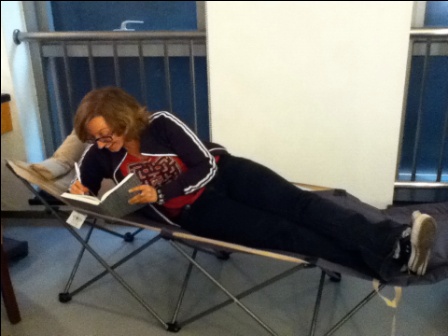 Maggie! Maggie!
Miss Darlington would sleep in her leg warmers if she could get away with it! I'm surprised she doesn't have a pet name for them. Not to be seen for a minute back stage without them on, she swears by them. " It's important to keep your body warm between dances backstage." We have been relatively fortunate on this Moy tour to have performed in newly built theaters with suffice heating. However between harsh winter temperatures and unpredictable heating arrangements it can be become difficult to stay limber while offstage in Chinese theaters.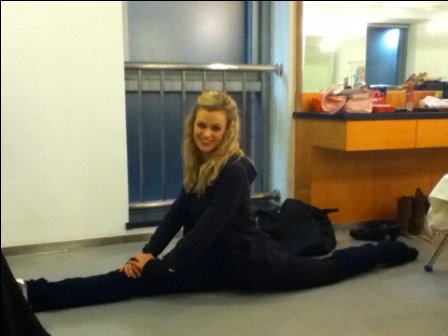 A Samsung obsession:
Our very own Medical Officer, Garrett Dockery has been so kind to pose for me and my blog to let all the readers know what his secret tour obsession is and what he simply cannot live without. "My Samsung:…. If I lost my wallet, it wouldn't bother me half as much as it would if I lost this," he claims! His 'man toy' is a kindle, a music player, a mobile phone and he can watch TV shows or movies on long bus rides between cities on tour. "It is my link to the outside world, and my wife of course!"