Life on Tour – Chinese style
December 20, 2012
Fiona McCabe, Irish Dance Troupe, China Tour
Reporting two weeks in a somewhat settled China-orientated Moy company. We have swiftly ploughed through five cities to date and are heading for a sixth in Chongqing in the province of Chongoing.
Writing this from the my cosy room in the Xi Lai Le Hotel, I have just returned from a 25RMB feast of stir fried chili pork, a plate of tofu marinated in something delicious, a bowl of egg fried rice and something that's looks related to Spanish chorizo. Licking my lips? Yes! Freezing cold? Without a doubt! I have been forced to walk back to my hotel briskly and intermittently jogging! I am sadly beginning to think we did not appreciate the warm, humid climate of Guangdong.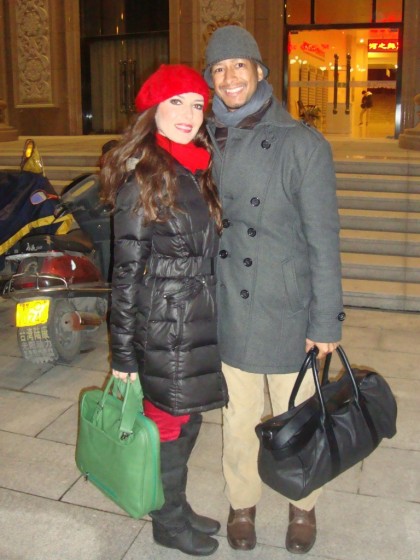 Dongguan presented an array of choice for the very famous Chinese hotpot. I recently discovered the Chinese translation means 'fire pot'. It originates back to Mongolia over one thousand years ago and spread to south China during the Tang Dynasty. Featured here is Dan Dorrance impatiently waiting for his pork, beef and chicken to cook in the boiling chili oil! To our ignorance the waiters spoke no English. We were forced to make hideous farm animal impressions to specify our liking.  Upon clucking like chicken and using arms as wings the picked up on our meaning. Literally. Chicken Licken on a plate. Head, feet, the works!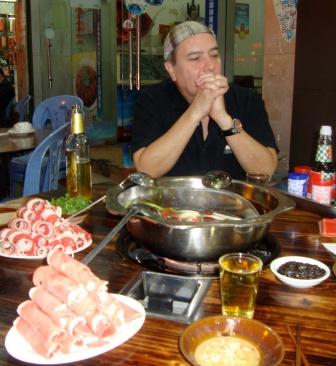 We embraced our first flight from Shenzen into Changsa on China Southern. Surprisingly, my new Steven King novel put me to sleep mid flight. I am putting this down to the sheer frenzy and exhaustion of an establishment known as Luohu Commercial City; a wonderful five story asylum for the insane folk in the world of fashion.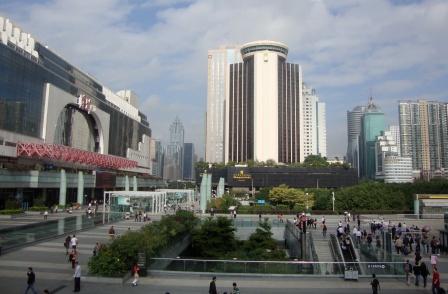 Ladies if you ever visit here, make sure you do the following: Eat, sleep and bring your cash because words simply cannot explain the assortment of goods to be haggled for here. Clothing, bags, electronics, wigs, fabrics, you name it. It is a mecca for the fashion conscious, to put it mildly. Many of our troupe including Nicole McKeever, Nicola Dempsey and our very own James Keating hit the jackpot with gifts and Christmas treats.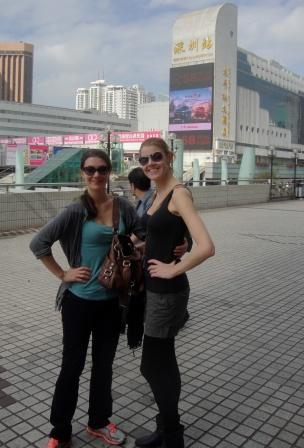 So far so good, Riverdance has melted nicely into the Chinese culture; Dongguan for heart-warming local food, Huizhou for its beautiful, newly built Convention Centre. Shenzen for its splendor of vegetarian food and markets and Yichun for the friendliest hotel staff.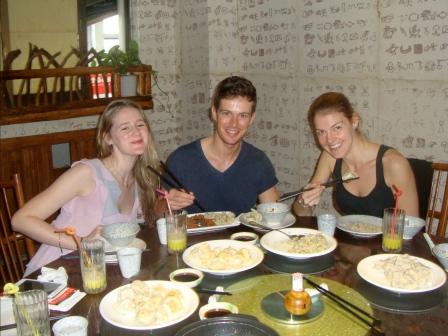 STYLE FILE: Fiona McCabe backstage in lulu lemon black 'Groove' pants (Lululemon.com) and pink fleece robe ( courtesy of the Riverdance wardrobe team.)