Nth American tour will close at Wolf Trap near DC June 17
May 23, 2012
Riverdance will end its 82-city North American tour on June 17 at Wolf Trap National Park for the Performing Arts in Vienna, VA near Washington, Wolf Trap has announced.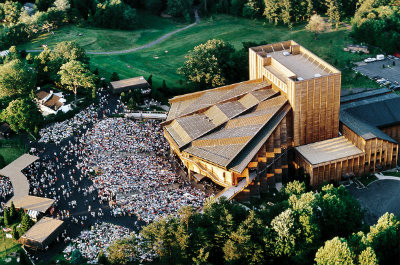 Riverdance's final performances in North America will be Friday, June 15 through Sunday, June 17 at Wolf Trap, with ticket prices beginning at $20.
In June 1997, Riverdance became the first show that Wolf Trap ever booked for more than one date, a risky decision back then. But the show has returned each year, and performed to sell-out crowds. More than half a million people will have seen Riverdance at Wolf Trap.
Riverdance producer Moya Doherty says, "When we opened Riverdance in New York (at Radio City Music Hall) in March 1996, we never thought for one minute that our show would still be running 16 years later."
Doherty added, "It has been a source of immense pride … that America took Riverdance to its heart to such an amazing extent."
Although their North American tour concludes on June 17, productions of Riverdance will continue to tour the rest of the world.
Where:
The Filene Center at Wolf Trap National Park for the Performing Arts, Vienna, VA
When:
June 15, 2012 – June 17, 2012
Show times:
Friday – Sunday at 8pm with Matinees on Saturday & Sunday at 2pm
Ticket Prices:
$20 – $80 plus fees