Dancing Magic, Music and Timeless Beauty at the Fox
May 21, 2012
Review Fox Theatre St Louis        www.kdhx.org/arts
I suppose there are things more majestic, dramatic, emotional and joyful than Riverdance, but this two hour song and dance fest would be hard to beat.
From the first mystic notes of the pipes and whistle to the unbelievable precision of the Irish dancers, Riverdance takes us on a journey through time from the first Celts to settle on the rocky shores of Eire through their later emigration and subsequent struggles in America.
Riverdance boasts The Riverdance Dance Troupe, Musicians and Singers, Irish and International dance and song soloists from Spain, Australia, Great Britain and the United States. Musical Director/Keyboardist Declan Masterson runs a tight ship and if there was one note gone awry in this whole production neither I nor my professional musician friend caught it.
The tappers and singers are amazing but one of the brightest stars of the show is the percussionist, Mark Alfred. Far right of the action but somehow right in the middle of it, Mr Alfred gives an incredibly energetic performance, calling to more primitive blood with his booming rhythms on two enormous drum sets, and on castanets, chimes, and the wonderful Irish hand drum called a Bodhran. He came out center stage to play a duet with the talented fiddle player, Niamh Ni Charra and he played that drum so fast that his hand was literally a blur while never missing a beat. People were on their feet cheering.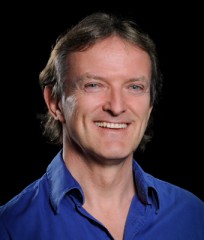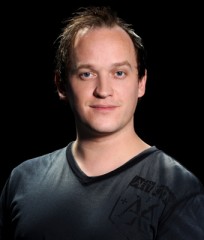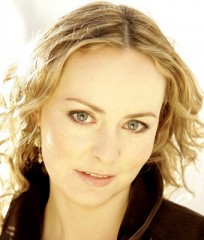 The audience were on their feet a lot during this production and most deservedly so. Somehow the stage was miked to amplify the sound of the dancers tapping in perfect unison and at times the very real impression of thunder filled the Fox Theatre.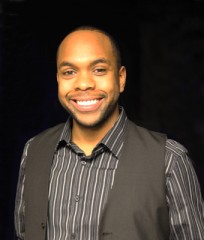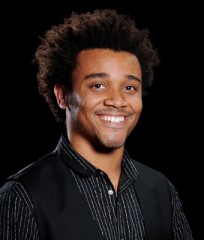 One of the best bits in the production is the introduction of Jason E. Bernard and Benjamin Mapp, street tappers, equally breathtaking in their mastery of jazz tap. They and the four of the male Irish dancers have a dance duel, highlighting their differences and similarities as they change styles back and forth, the street dancers doing their comatose version of the stiff armed Irish style, and the Irish dancers giving us one of the best illustrations of jazz hands ever.
The choreography is incredible. Men and women flying across the stage, women linking hands to do a stiff armed chorus line where nothing moves except their legs and feet and those appendages are a blur of precision. The singers are equally polished and wonderful, ethereal harmonies abound.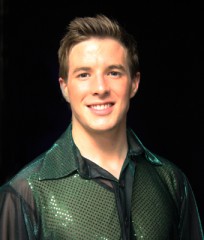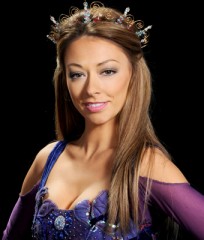 James Greenan and Alana Mallon danced the leads the night we went. They were a beautiful pair and I didn't miss Michael Flatley one bit; and although I'm not quite clear on what Spanish Flamenco dancing has to do with Irish step dancing, except perhaps as a progenitor, it was a treat to watch Marita Martinez – Rey, haughty and wonderful, dancing in that most beautiful style.
Riverdance is a feast for eyes and ears, a call to cultural identity and a ripping good show.
Riverdance played The Fox Theatre, St Louis, 18 – 20 May 2012