Riverdance ends 2011 in Hawaii
December 21, 2011
Fiona McCabe, Irish Dance Troupe, Shannon Company
And so all good things come to an end…the Shannon Company have successfully completed another six and a half week tour across the state of California and finishing up in the beautiful city of Honolulu on the island of O'ahu. With an early flight into Honolulu from LAX, we used the time difference (gaining 2 hours!) to our advantage and after checking into the Hilton Waikiki on Kuhio Avenue, it was all guns blazing! We strolled along the beachfront and were greeted by crashing waves, blue skies and clear sea and the softest white sand you can imagine!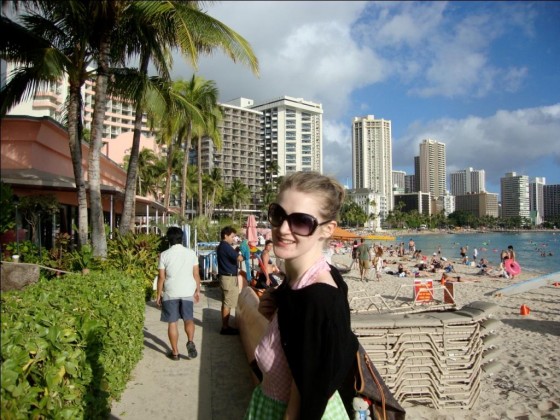 With the abundance of sushi restaurants and fresh seafood diners, I had a sneaky suspicion my hunger would be satisfied! With a quick scout around Waikiki by foot, the evening soon threatened and several of us set about to seek our first Hawaiian dinner. We decided upon The Side Street Cafe on Hopaka Street as featured on Anthony Bourdain's "No Reservations" and Adam Richman's "Man Vs. Food Nation" (Travel channel). Well Bourdain, that got our stamp of approval too! With several rich Asian & Hawaiian cuisine, we rolled back to our hotel. Jet lag and tiredness called so our first day drew to a close.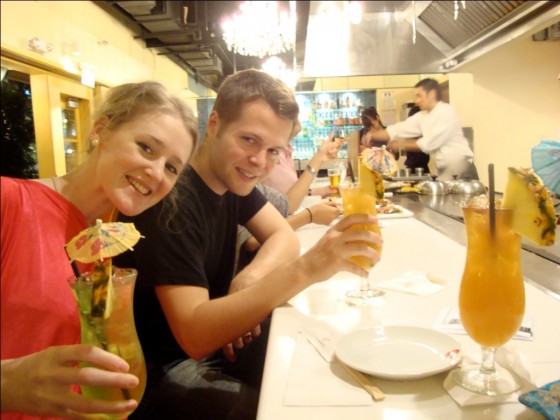 After a good night's sleep, we rose early the next morning and set about renting bicycles for the day. Ten dollars later, we found ourselves cycling along the bike route to the beautiful foot of Diamond Head (Le'ahi) which is situated along Waikiki's eastern coastline. This broad, crater was formed 300,000 years ago after a single volcanic eruption. we embarked on the steep 0.8 mile trail to the summit in the hot midday sun. The view that awaits is breath taking and please do make time to include this in your trip for my readers who are planning to include Honolulu in their next vacation!!! The old lighthouse and bunkers dating back to the early 1900's can be seen from the top as well as Koko Heaed and Wai'anae. Don't forget your camera!
Have you ever snorkeled? Until I hit Hanauma Bay the next day, I had not yet ticked snorkeling off my to do list. Boy, was I glad flamenco dancer Marita Martinez Jiminez-Rey dragged me along at 8 o clock in the morning. We set off towards the cove along with dancers John Grimes and Maeve Fearon. After a brief video introduction, we were all guns blazing down to the shoreline. Snorkel: Check. Goggles: Check. Flippers: Check. The four of us waded in to the chilly water and hoped we'd come out alive. What a serene underworld it was. If only I had an waterproof camera to show you how extravagant the marine life was. Every size fish, every color imaginable swam right in front of our eyes. The brightest of yellows and vibrant reds and blues. Not to mention the coral. Thirty minutes easily went by and we all met back on the beach to warm up and swap our exciting stories. Amongst the exhilarated banter we lapped up the soft morning sunshine and heated up just in time for one last swim.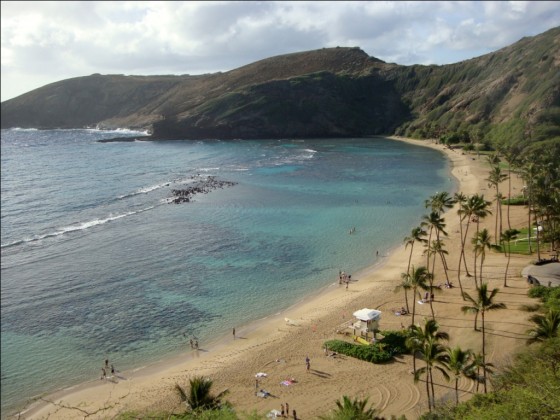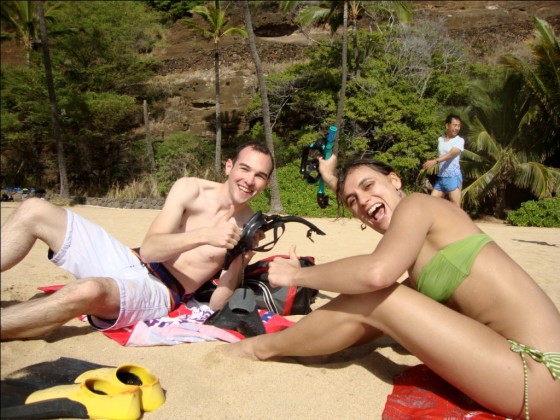 Before the hectic weekend of six shows kicked in, we snapped up the chance in visiting the Vans Triple Crown Surf Championships (also known as the Billabong Pipe Master) in the North Shore. Seated comfortably in a fancy BMW four-wheel drive (on lend through a very generous friend) Matt Bashford (uileann piper), Patrick Mangan (fiddle player) and I hit the H1 West highway to the shore. It was remarkable to see such a different way of living up in the northern territory. Relaxed is not the word! I soon defined this as I found myself horizontal in the sand watching waves twenty-five foot high crashing only inches from my sandy feet. A record of twelve surf boards had been claimed by the vicious waves that particular morning at the event along with several cameras and video equipment. Not to mention the poor surfers battered, swollen ankles! The buzz about the place was so uplifting watching the professional surfers work their magic and wowing the crowds of onlooking spectators.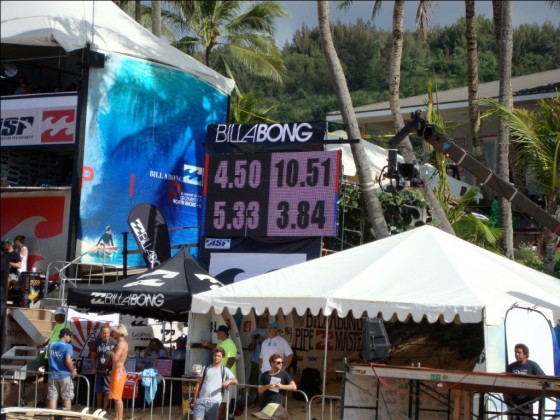 After a run of eight very successful shows and another notch in Riverdance's history (first time to perform in Hawaii), I am pleased to say we couldn't have wrapped up a more enjoyable tour in a more magical place. Hawaii truly lived up to everything it ever claimed to be. And so this brings me back to the famous quote of Geoffrey Chaucer; Everything must end, even good things! So for now I shall hang up my dance shoes and will have to satisfy myself instead with Christmas gift wrapping, gorging in homemade mince pies and catching up with old friends over the holidays.
Isn't life tough?!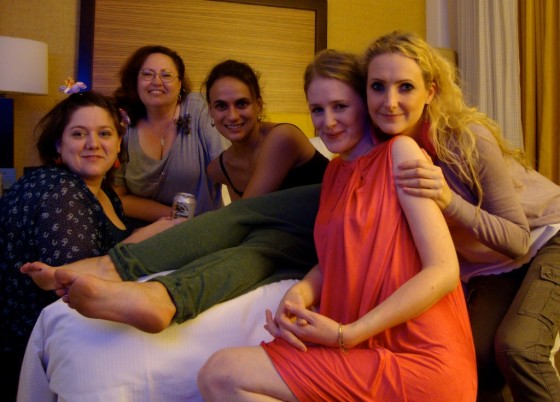 Merry Christmas to all of you.
-Fiona
P.S. Here's my December Style File – Enjoy!