A busy week in LA
November 25, 2011
Fiona McCabe, Irish Dance Troupe, Shannon Company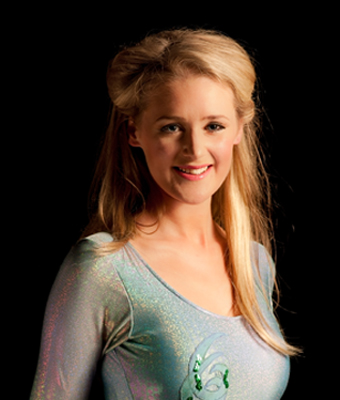 A feast of entertainment was had by all in the exclusive Pantages Theatre in Hollywood this past week. And it wasn't just the people of LA but also the cast and crew of Riverdance who were entertained. Despite average temperatures of 60 degrees and a closing night of heavy rain showers, we did not let the weatherman get in the way of our week.
Basing ourselves at the  comfortable, Hollywood Renaissance Hotel, we enjoyed an array of daytime and nightime entertainment. Familiarizing ourselves with LA upon arrival was exciting as we arrived relatively early having left hotel in Modesto at  8am. The cast were surprisingly upbeat and everyone seemed genuinely content to arrive in LA early to begin our week of exploration!
Monday evening saw many of the dancers wet their appetite at the hotspot restaurant "The Ivy" which claims to have frequent visits by celebrities. Too bad they weren't a day earlier as the staff informed the cast how film director Quentin Tarantino and movie star Jamie Fox dined there no less than 24 hours prior to that. Not to worry as the hearty food was enjoyed by one and all. I however wasn't feeling so adventurous, or rather tired quickly after a sneak peek up Hollywood Boulevard in the afternoon, thus settling for a Big Mac meal at 'McDonalds'. And no I do not feel guilty. I enjoyed every bit of it mind you!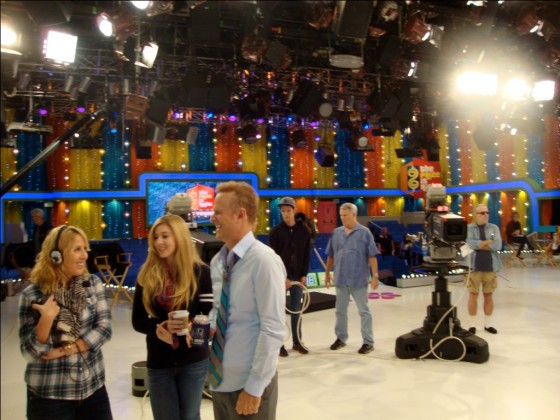 An early night wrapped up day one as we rose early the following morning for a visit to the CBS television studios in Beverly Hills.Ten very important Irish dancers made their way to the dressing rooms tucked away in the heart of the studio and were soon greeted by the film crew to begin rehearsals and blocking on the set of 'The Price is Right'. How important we felt when the host Drew Carey jumped up onstage to greet us. What  a true gentleman he was taking the time and effort to handshake each of us. After several runthroughs and 'takes', we got into costume and reapplied makeup and hit the studio once again. How surreal it was walking next to the set of 'the Bold and the Beautiful'! I must admit I got even more inspired standing next to Drew Carey's dressing room. I had the urge to sit in his makeup chair but I figured I better do a little stretching and last minute limbering up session before our performance! We had a surprise when the doors drew back as fellow cast member, John Grimes and massage therapist, Susan Luger cheered us on from the audience! Not a bad way to kick off the week now was it?!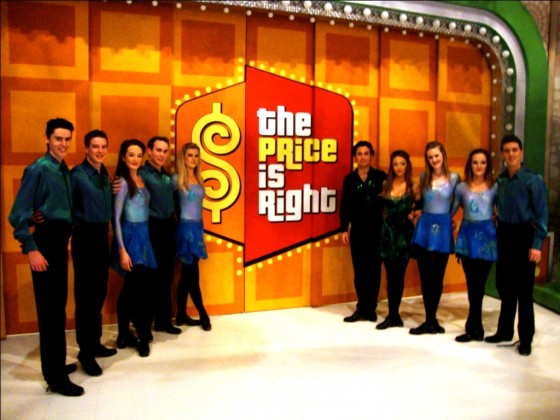 Fiona
Getting in step with the Riverdance crew
>