Interview with lead Chloey Turner
May 12, 2011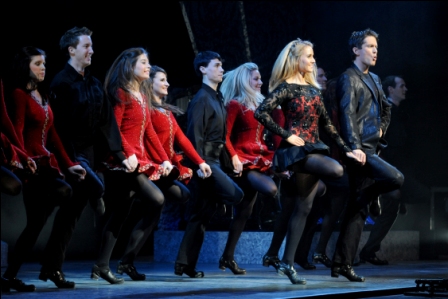 The Star Phoenix
May 3rd 2011
High-energy entertainment – Riverdance still brings it after 17 years of travelling the world
Chloey Turner was just a little girl glued to her TV set when she first saw Riverdance on a 1994 broadcast. Today, the dancer counts herself lucky that 17 years later the show is still touring and attracting audiences the world over.
As a young girl, the England-born Turner trained in other forms of dance before becoming immersed in Irish dancing. The end goal of a role in Riverdance was a powerful motivator to keep working at the toe-tapping dance form.
"I always liked a challenge as a kid. I was really into athletics and thought I wanted to be in the Olympics as a runner," she said.
"I found Irish dancing to be quite strict and disciplined. I could compete and be a part of the world championships. I think I stuck at it because there was always a goal and something to look forward to."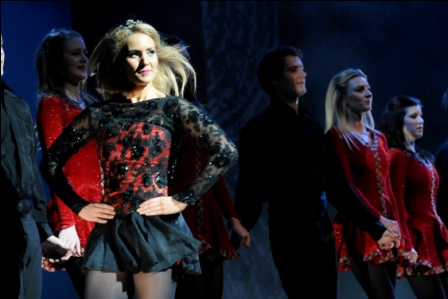 Turner joined the cast of Riverdance in 2008 and landed as spot as one of the leads two years later. After years of training and hard work, being awarded the starring role was thrilling for the young dancer. If anyone was happier about the news than Turner herself, it was her biggest supporter, her father.
"I'm very close with my dad. He's been with me since I originally started competition. I started Irish dancing when I was eight years old, so he'd take me back and forth to classes about five times a week about an hour away from where home was," she said. "He loves the music and adores the show, so he was obviously desperate for me to be in the show as well."
On the night of her big debut in Dublin, Turner hadn't told her father she would be dancing the lead. He attended the show thinking she would instead be part of the troupe. Needless to say, when she took centre stage there were plenty of fatherly tears.
Since then, Turner has had the opportunity to tour in Europe, Japan and China. The current tour marks a farewell for many of Riverdance's North American cities, before the show ventures into some exotic new territory, including South Africa.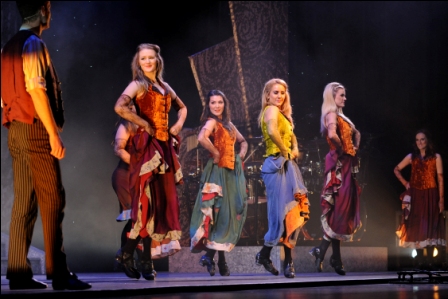 Turner said audiences still love the 16-year-old show because it is so high energy and comes with such memorable music.
"I hear the music eight shows a week and I have done for the last few years, but for some reason I still love it," she said.
Though the show is much the same as it was when it debuted in the mid-1990s, Turner said there are subtle changes to costuming and lighting. Perhaps more interesting, though, is the increased athleticism of the dancers.
"The dancers have become a lot more athletic now, so the show has naturally become a lot more high energy. Not that they weren't originally, but people have started to learn a lot more about fitness."
The famous show is best known for its unbroken lines of Irish dancers tapping their feet in perfect synchronization. Turner said audiences appreciate how much work has gone into their performance. Riverdance also features American tap dancers and a flamenco dancer.
After this tour and a short break, Turner will begin a nine-week run of Riverdance in its home of Dublin. She said she would eventually like to settle somewhere in North America and work as a personal trainer. For now, her career is still dancing along.