White Sapphire Ball Wins Most Glamorous Event
November 15, 2010
THE WHITE SAPPHIRE BALL won the Award for MOST GLAMOROUS EVENT  in Northern Ireland at the IN! Magazine awards 2010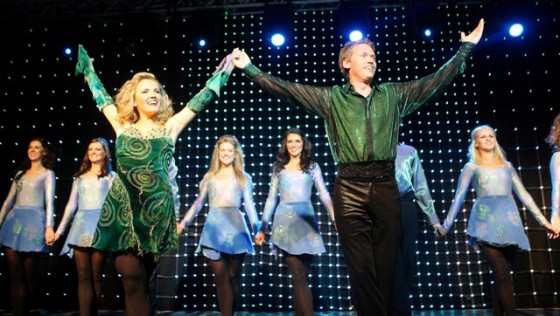 Seainin Brennan, the organiser of the event thanked Riverdance: "I was so delighted when the WSB was announced – I, of course, thanked RIVERDANCE first. I told the the room that I was truly indebted to them and the stars of the RIVERDANCE company – who said YES straight away – and who "stormed their way into Belfast to help Children's Hospice" and how I jumped for joy!! I dedicated the award to all the stars who came on board."
Riverdance topped the bill at a spectacular evening of live world class entertainment in Belfast on Saturday 3 October 2009.
Speaking from Dublin at the time of the event, Moya Doherty, the producer of Riverdance said: "I am delighted that Riverdance can in some small way help raise funds for the Children's Hospice of Northern Ireland. The Hospice service gives such support and strength to the children and their families alike at the most difficult of times. It's an honour for us to be able to play our part in helping them continue their invaluable work."
The star studded black tie event was the must-attend 2009 event in the Irish Social Calendar. Hosted by two of Northern Ireland's most recognisable TV Personalities, Gloria Hunniford and John Daly.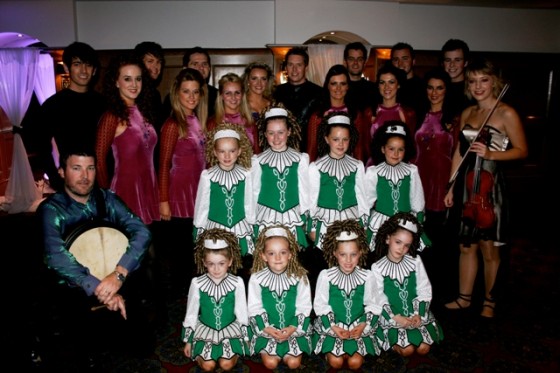 Riverdance was delighted to be joined by 8 young dancers from the ages of 6 to 8 for a special evening at the White Sapphire Ball. The young dancers are trained by a veteran Riverdancer Arlene Toal and they brought the house down from the moment they stepped onto the stage – giving an electrifying performance on the night.
Backstage at Riverdance on Ice
<
Extra Riverdance show for Cape Town
>