Riverdance plays New Theatre Oxford
May 9, 2010
Patricia Henry, Dancer, Corrib Company
We were very excited to get to Oxford as we had such a nice time there last year. Oxford was the perfect city to visit after a busy week in Manchester and to have before London what we imagine will only be hectic.
The day we arrived into Oxford was probably the first real summers day we seen, the sun was splitting the stones. It was also one of the female dancers birthday, Aoife McDarby. We all went our own way for a couple of hours checking out the sights of Oxford. There is a really cute bar/restaurant that is a must to see as its situated down a tiny little alley way in between houses and you would have to know where your going to find it as its off the beaten track but once you get there you'll see why its so popular, its something you might find in a Harry Potter movie with its stone walls, no T.V's and really nice relaxed atmosphere.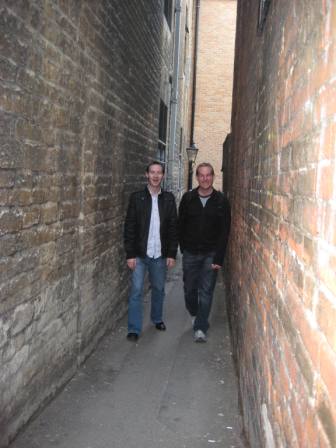 Later that night we all meet up in town and went out to celebrate Aoife's Birthday and I think she had a good night. Later on in the week we had another Birthday in the Female troupe – Orla Griffin. Just like for Aoife's birthday we all again went out with Orla after the show on Thursday night but this time we decided to do a bit of disco dancing and a great night was had by all especially Orla as she got a new pair of sunglasses from her friends.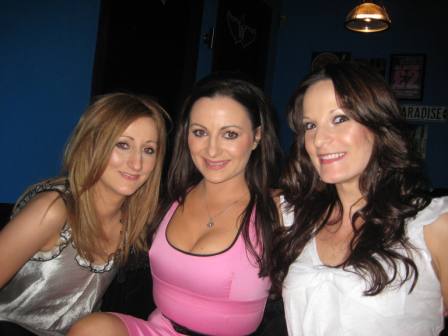 As we had been in Oxford just over a year ago we didn't have to do all the sight seeing but anyone who hasn't been yet really should go a visit the city. There is so much to see and do here. The famous University and its grounds, The famous Hogwarts Hall from Harry Potter, the Jamie Oliver restaurant and many more restaurants and shops.
Oxford was a lovely place to have family or friends out visiting and some of our visitors even stayed on and travelled to the next city with us which was of course London which was only and hour on the bus.
Patricia
Riverdance spends a week in Virginia
<
Riverdance's week in Southampton
>