Riverdance & St Lukes Hospital, Dublin
August 23, 2009
Patricia Henry, Irish Dance Troupe, Foyle Company
I just wanted to tell you about how the fundraisers Anthony Fallon held for St. Luke's Hospital in Dublin. He came up with the idea that we should do a danceathon, so we all got involved. We danced continuously for two hours in the Gaiety Theatre on Thursday 20th of August. We started by getting each fully qualified TCRG to teach a celli and the deal was that if they had to look at the book to remember the dance they had to pay five euro, we had some none Irish dancers (Steve Woods, Lee Payne, Caroline, Michelle and Paula from wardrobe) take part in this as well so it was good fun watching them.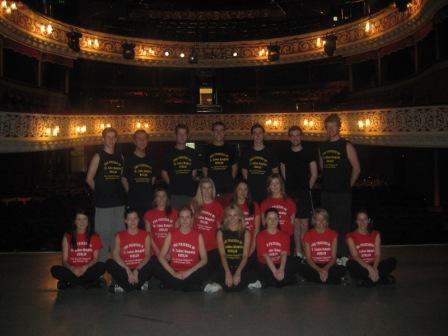 This took up about an hour and a half and after that we then decided to have some fun. Orla Griffin performed the Male lead solo part in Reel Around the Sun which then followed by Mark Gorman performing the Female Lead solo from Countess with six members of the male troupe also dancing the part of girls and Niamh McDarby, Aoife McDarby and Christina Havlin acting out the part of the Male Russians. Then it was the girls turn to perform Distant Thunder, which is the Male accapella piece in the show. We had fun performing these numbers, as it was something new for all of us.
On the same night we also had our annual pub quiz with the proceeds also going to the same charity. The team that won was made up of Marcus Maloney, Niamh McDarby, Niamh Eustace, Lorraine Gallagher and Laura Mulligan. There were loads of spot prizes given out as well, so a lot of people won.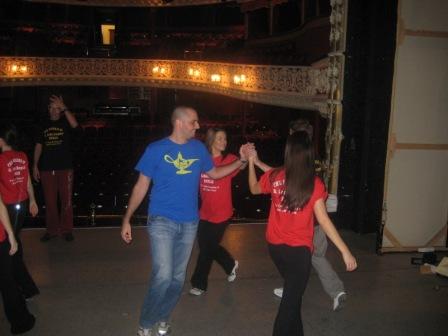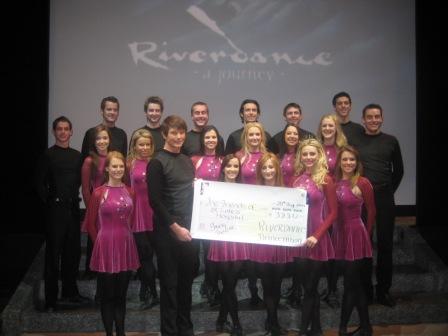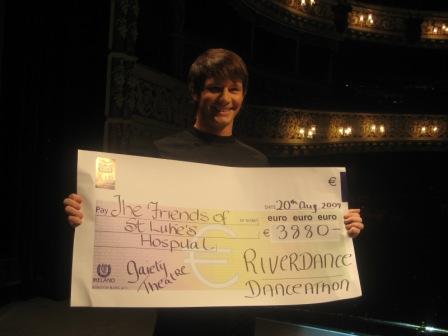 We raised over 3000 euros, so we are very proud of ourselves and we want to take this opportunity to say a big thanks to all that sponsored us. A big thank you also to Anthony Fallon from all of us, he worked so hard in organising the event. Also thanks to Padraic Moyles who organised the Pub Quiz.
Bye for now
Patricia
Foyle 2009 – Gaiety Theatre, Dublin
<
Aoife Ni Bhriain Riverdance Debut
>