Welcome back to Japan, Riverdance!
June 12, 2008
Kevin Horton, Dancer, Corrib Company
Welcome back to the Corrib, only this time we have left Europe and have headed over to the Far East.  This is the first time I have traveled with the Corrib Company and things are well under way.  Our first stop on this tour was to Sendai, which is known in Japan as the city of trees.  With a weary-eyed cast at hand and only a short time to recover from jet-lag, rehearsals began for the 4 show weekend that was to come.  It was bad luck that found me during rehearsals and I sprained my foot during sound checks for the number "Trading Taps."  So, for the first weekend of shows, I was out for the count and unable to dance.  Aside from my bout of bad luck, we opened to a very enthusiastic audience.  I have found that the audiences are more reserved than others, yet they are very appreciative.  We have also come across some very interesting audience moments.  For example, a couple of raised Irish Flags and at one point two ladies rushed to the front of the stage during the finale to try and shake hands with Jason Oremus, one of our principal dancers.
We were only in Sendai for less than a week, but we still had time to play tourist.  Aoba Castle, also known as Sendai Castle, is high atop Sendai and much of the city can be seen.  Some of the castle was ruined during the firebombing of Sendai during World War II, but the foundation was saved and most of the castle has been rebuilt or is currently under construction.  Aside from Sendai Castle, some cast members enjoyed the Sendai City Museum and took time to visit one of the many parks that showed the true beauty of this wonderful city.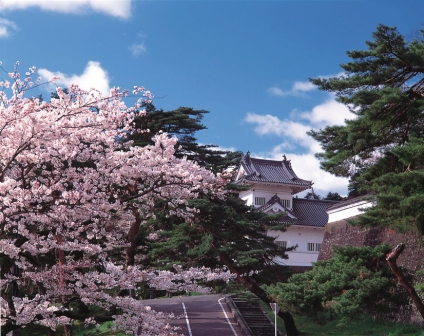 In addition to sight seeing, we had our first big cast outing to a small bar called Ernie's, nestled away in the tiny streets of Sendai.  What made this night special was the fact that our own fiddle player, Pat Mangan, played DJ for the evening.  He had been to this bar earlier in the week and was able to organize a night of music.  This was a great way for new cast members of the Corrib to chat with one another.  Since the bar was very tiny and overwhelmed with Riverdance's presence, dancer Sarah Murray jumped behind the bar.  She is a trained bartender and decided to lend her services, even donning an Ernie's employee t-shirt.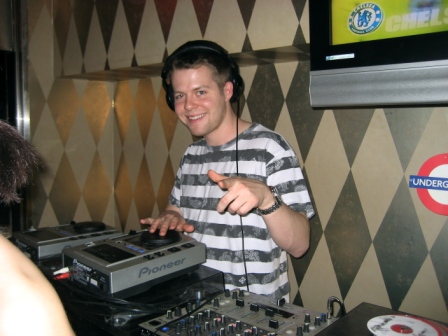 Overall, our open in Sendai went very well, but it was time to head to Tokyo for our month long stay.  Usually, the tour moves cities once a week, but this tour we are in Tokyo for four weeks, which gives us a great deal of time to see most of the city.  For most of the cast, this is their inaugural trip to Japan and travel day was a delight with our first trip on the bullet train.  Billed as one of the fastest trains in the world, looking at the scenery zoom by out the window was a sight to see; Our two hour trip to Tokyo flew by.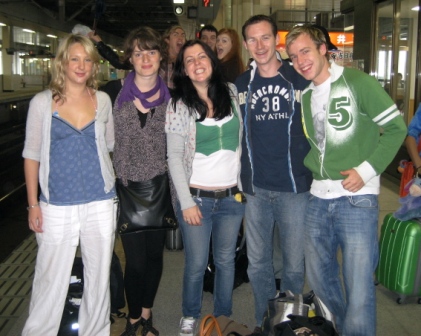 Once we arrived in Tokyo, we took a transfer to our Hotel, the New Otani Tower.  The hotel is a massive complex in a district of Tokyo called Akasaka.  It boasts of nearly 1,500 rooms, 37 restaurants, many high-end shops, and a 16th century garden with a waterfall.  I was lucky enough to get a guest room with a view of this garden and it is spectacular.  One of best parts about staying here is the gourmet breakfast we attend on the 40th floor overlooking the whole of Tokyo with floor to ceiling windows.  Not a bad way to start your day looking over a city that goes on forever.  I have never seen anything like it.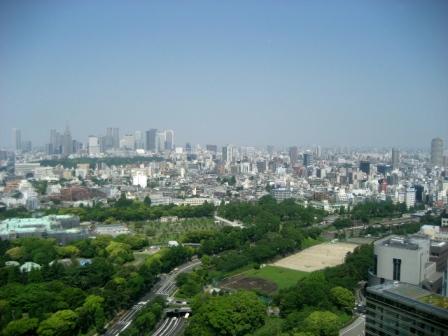 We had settled in to the hotel and did a bit of exploring and before we knew it, it was opening night.  With a standing ovation for our first show, we were whisked away to an opening night party of drinks and food.  It was a great night of excellent traditional Japanese food and conversation at a trendy bar near the theatre called, "PCA."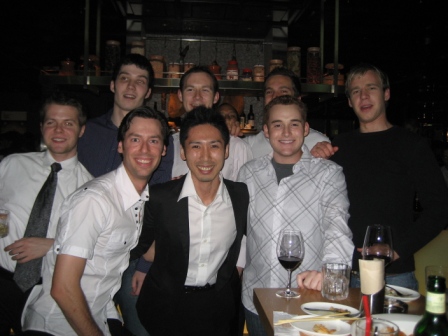 Since Tokyo is one of the biggest cities in the world, it is no surprise that most of our days are spent touring.  I have never seen such a large city with so many opportunities and sites to see.  Some of the things so far the cast have seen include Tokyo Tower, the Imperial Palace, a sumo wrestling match, a day at the beach, and shopping in Shibuya.  Tokyo tower is taller than the Eiffel Tower in Paris, so it was a treat to be able to ride to the top and take in its view.  Just a short stroll from the tower is the Imperial Palace, which is the residence for the Emperor of Japan and has beautiful grounds that cover 3.4km.  Some of the cast enjoyed a day of Sumo Wrestling and we got a chance to experience the cultural ways of this sport.  If you do not know, Sumo is a competitive contact sport in which two very large competitors use their skill to push one another outside of a ring or to make the other fall to the ground.  It is a very interesting spectacle to watch.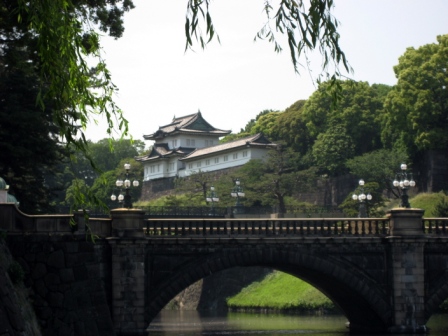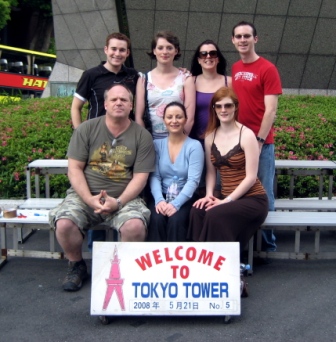 Our first day off brought some of the cast to the beach, which is about an hour's train ride from where our hotel is.  It was great day for sun and relaxation.  We were lying on the beach when all of a sudden a digging construction truck pulled up and began to dig.  It was strange to say the least, but hey a seaside view is a seaside view.  We were also able to rent boogie boards for the day and ride the massive waves that crashed atop the beach.  It was a great way to take a break from our schedule of 8 shows a week.  And of course there has to be a bit of shopping.  This is best to do in the district of Shibuya, which was made famous in the film "Lost in Translation."  Shinjuku has also been a hot spot for the trendy at heart.  Trying not to spend all of our wages on the array of fashion stores is the biggest challenge!
So far, the Corrib has rocked Japan and are ready more.  We have two more weeks of action in Tokyo and then it is off to Nagoya.  Check back to see what Riverdance is up to next!