Riverdance in Wausau, Wisconsin and Buffalo, New York
June 12, 2007
Marcus Maloney, Dancer, Boyne Company

After our hectic 2 weeks in the big smoke of Chicago, Wausau, Wisconsin offered a calming retreat to unwind after the hustle and bustle of the big city. The Wausau area offers a unique combination of a small urban living with the countryside just minutes away from any doorstep. It offered the best of both worlds. The town centre was undergoing a huge redevelopment plan, and upon its completion Wausau will indeed be a quaint little rural town. What amazed me about Wausau was the amount of churches in the town. In the space of 4 blocks there were 9 churches, quite a religious community it may appear!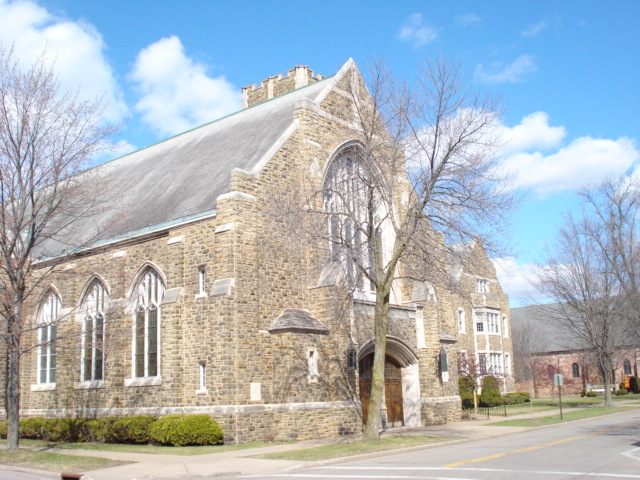 This was Riverdance's first trip to Wausau and so we were heavily featured on local television and radio stations. Needless to say the show was completely sold out and popularity for tickets was so huge, that the box office had quite a large waiting-list of names should a cancellation become available. I have included some backstage photos of the show in this diary, just so you can get a taste of what goes on behind the curtains! Included are some photos of rehearsals and rotations. Before every show we have what we call rotations, which basically means we set out the places for each dance for that specific show.  No one show is ever the same, we swap places and routines almost every show to keep it fresh and interesting for both us and the audience. Before each performance we have a full cardio warm up and stretching class, which helps minimise injury. And again after the show we have a cool down stretching period that again assists in keeping our bodies injury free.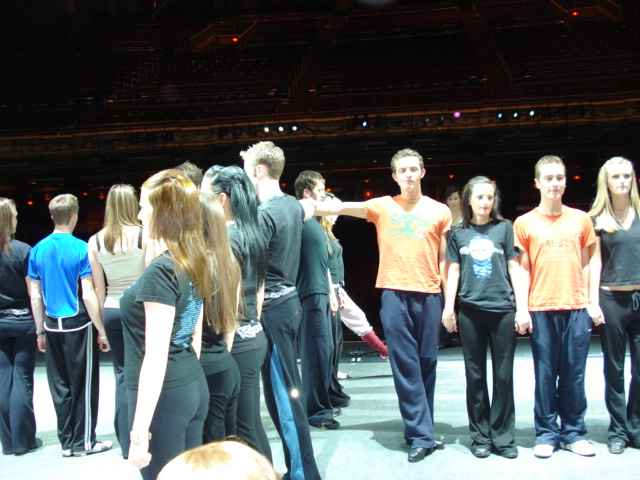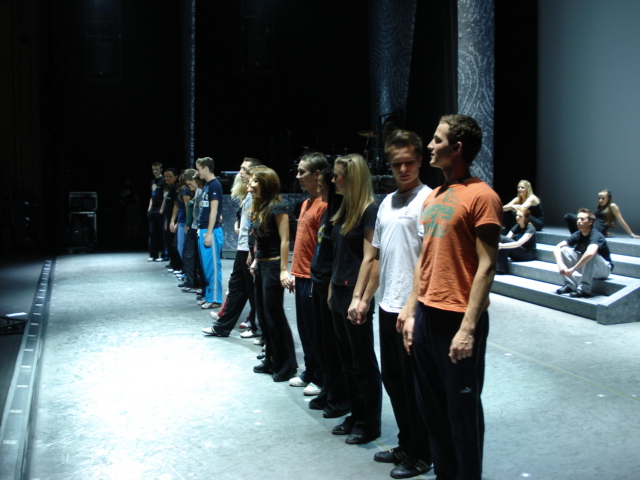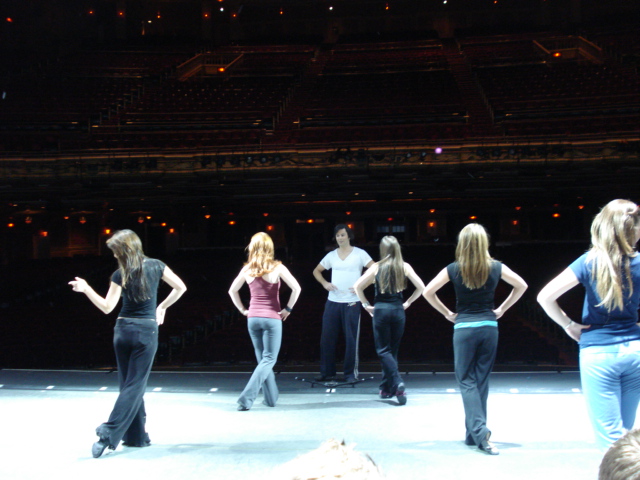 From Wausau we moved on to the upstate New York city of Buffalo. Despite the name, you won't find any roaming herds of cattle here! You will find a revitalised, booming city, rich in history, music, art, architecture, scenic beauty, distinctive ethnic neighbourhoods and friendly people. In fact, you'll discover a surprisingly small-town atmosphere in what is the second-largest city in New York, often referred to as "the biggest small town in America." The big attraction of Buffalo NY is the nearby Niagara Falls, and so a group of the Boyne Company took in an exciting day trip to the falls.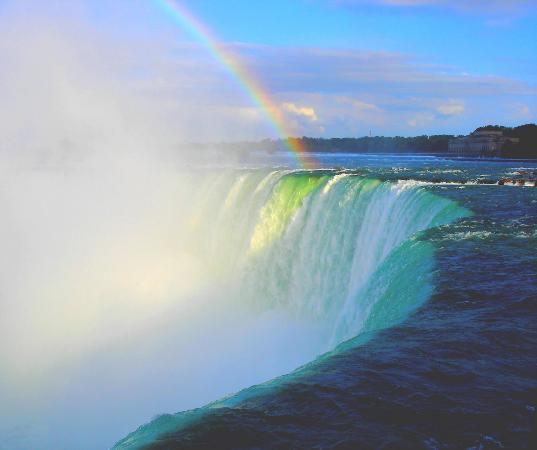 A popular spot for getting wowed and soaked amid natural splendour, Niagara Falls attracts spectators and adventurous tourists from around the world. The splendid main attraction – more than six million cubic feet of water cascading over a rocky crest – sits partially in the United States and partially in Canada.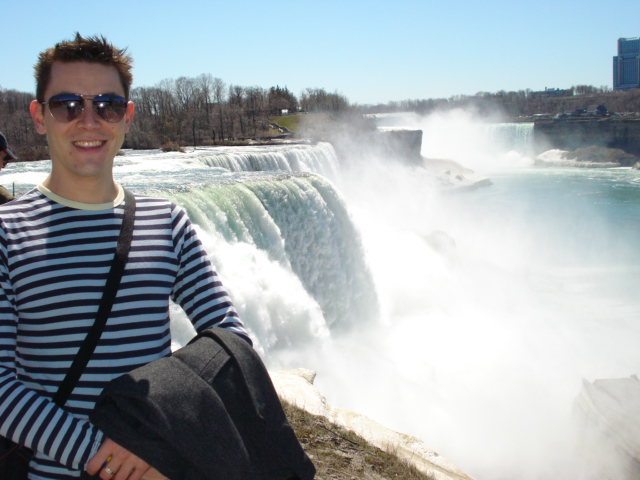 Niagara Falls is one of the 7 natural wonders of the world. There are 3 different waterfalls, 2 on the American side, Bridal Veil and American Falls and 1 on the Canadian side, Horseshoe Falls. Rumour has it the best views of the falls are on the Canadian side, however on this occasion the American view in our opinion was equally as spectacular. Pictured here is a group of us under the Bridal Veil fall, only inches from being soaked!!!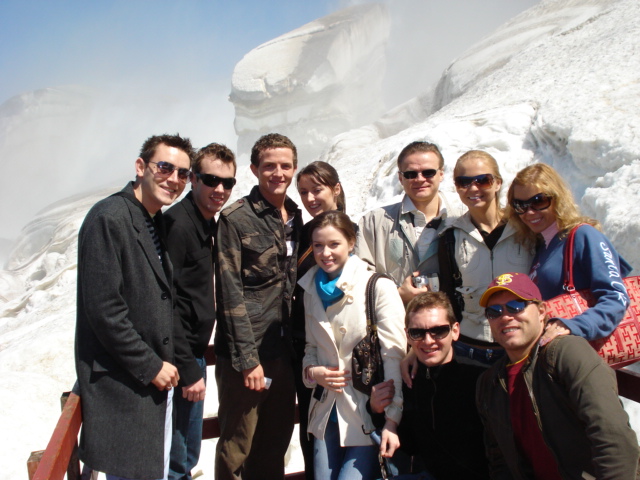 Back in Buffalo and to Shea's Performing Arts Centre, our home for the weekend. The theatre was elegant and architecturally splendid. Audiences were very appreciative of our sell out performances. We had the renowned Rince Na Tiarna dance school and their champion pupils attend one of our matinee performances. The future Riverdancers were very enthusiastic! From Buffalo we move to Canada now for a week. Join me in Montreal, Quebec for some more exciting tales from the Boyne. A bientot!