Colin Dunne workshops with Riverdance and Jean Butler drops in for a chat!
February 12, 2004
It was a case of Riverdance coming full circle when Colin Dunne stood before the Avoca Company in the Factory studio this February. The former Riverdance star was drafted in to put the final sparkle in the steps of the latest addition to the Riverdance family, prior to their 2004 European tour.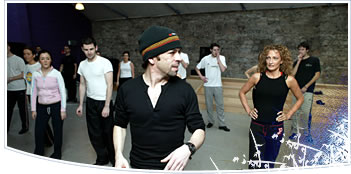 Attention to detail: Colin working with the Avoca troupe.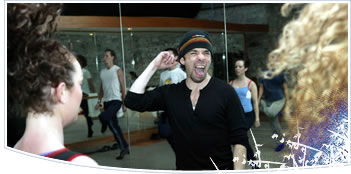 Colin has some unusual methods of getting his point across!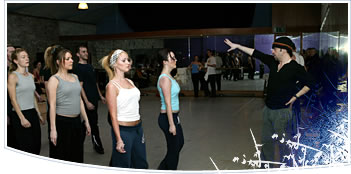 There was no time for tired legs as Colin drilled the troupe over and over..
Jean Butler dropped in to check on proceedings and catch up with her friend Colin.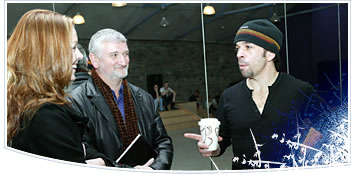 Jean and Colin chatting with Julian Erskine from Riverdance
Riverdance trades taps on the Wayne Brady Show
<
Exclusive photos from Riverdance at the Gaiety Theatre, Dublin
>